Top 10 Things to Do in Broome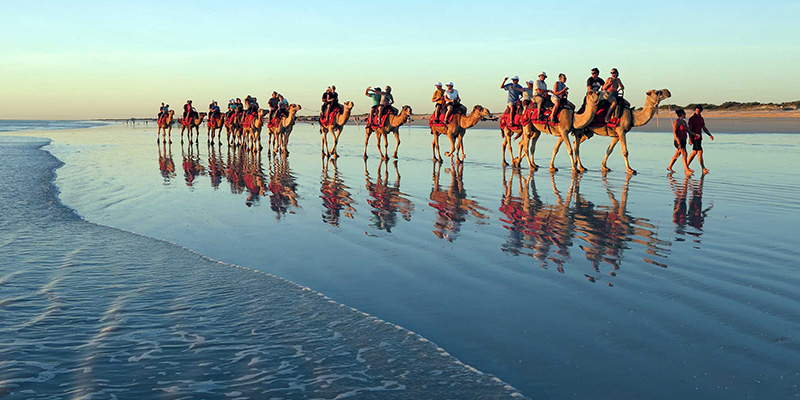 You may have booked a motorhome hire in Broome, what next?
The small town of Broome has a surprising amount of unique attractions from its immediate surronds up to the its border. You can expereience the sunny, friendly and multicultral pearling town, stunning turquoise water and white beaches. The beach is also popular for sunset camel rides.
You can also visit some of popular places like Japanese and Chinese architecture, art galleries and museums. All add their own distinct flavour to Broome, making the town that's one of a kind destination. Here's our list of top things to in Broome, if you're planning for a trip.
Streeters Jetty off Dampier Terrace is a reconstructed old wooden jetty built out right through the mangroves for the old pearling ships to come close into town. It's extraordinary to think that boats used to come up in between the dense mangrove forest.
Today people walk the 50 metres of the jetty to nothing; unless you want to jump off the end into the mud.
However, everyone looks over the side and sees fiddler crab heaven. The little red critters are everywhere. I took some time out to watch them and got to see an all male affair to decide the alpha male. […]