Top 10 Things to Do in Darwin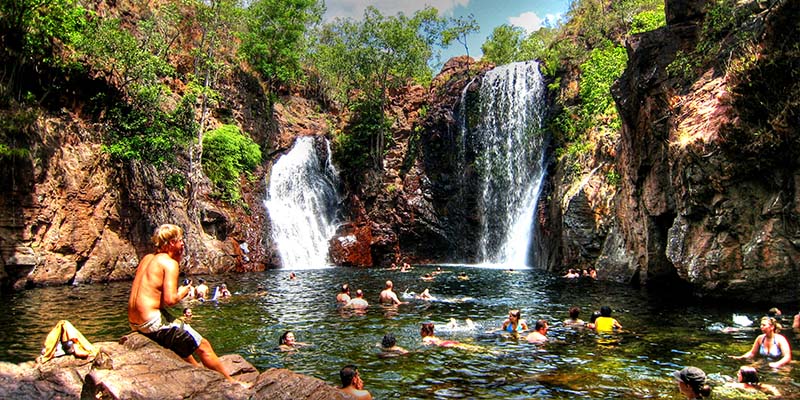 Located at the southern edge of Australia's Top End, Darwin is a small but vibrant town where rich Aboriginal heritage, strong Asian culture, and the Aussie Outback lifestyle intersect. If you are the type of person who enjoy outdoor adventures, and want something different from the usual city holidays, Darwin is certainly the place for you. Not only does the Territory boast some of the planet's most incredible wildlife, but the "tamed" parts of the city also offer excellent restaurants, classy bars and elegant accommodation.
You may have booked a motorhome hire in Darwin, what next? We've compiled some of the region's best attractions for your guide. Here's our list of top 10 things to do in Darwin:
The largest falls in Litchfield are Wangi Falls. Here you can swim and snorkel in a large pool set in a rainforest.
In the wet season, the flow of water is awesome. The falls aren't accessible all year round, and swimming is sometimes prohibited after heavy rain due to powerful currents in the pool.
A nature trail leads from the camping and BBQ area to the top of the falls and back down to the car park. […]