4 Amazing 4WD Adventures Outside Launceston
Launceston is a vibrant northern city in Tasmania located at the junction between the North Esk and South Esk Rivers. As the only inland city in Tasmania, Launceston is quite a fascinating place to explore, home to such cultural landmarks as the Queen Victoria Museum and Art Gallery. It also happens to be a great staging post for 4WD adventures!
Here are some tracks to add to your itinerary. Note that each of these quite literally qualifies as a "road less travelled," so you will not find a lot of information about any of them online. Call the local ranger for detailed directions.
1. Mt. Victoria Link Road
You may only travel on this road if you are in a small campervan; caravans and trailers are prohibited since there is a five-ton weight limit. To find it, leave Ringarooma heading east and drive along the New River Road instead of turning onto the highway. You will see signs for Mt. Victoria Forest. The road is narrow and winding and takes you to lookouts for Cashs Gorge Circuit and Ralphs Falls. Both Ralphs Falls and the nearby St. Columbia Falls drop 90 metres, making them two of the tallest waterfalls in Tasmania.
2. Waterhouse Road
Travelling between Bridport and Gladstone, you have the opportunity to take an alternative scenic route called Waterhouse Road. This gives you access to explore the Waterhouse Conservation Area and even drive off-road on West Tomahawk Beach. You will find bush camping along Homestead Road and a caravan park at Tomahawk.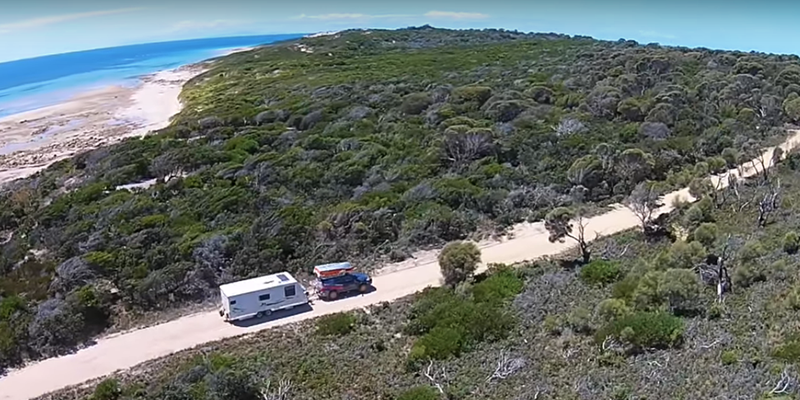 3. Old Port Road
This road is also located near Gladstone and takes you past old mine workings as well as water catchment dams. While there used to be bridges at Boser Creek and South Mount Cameron, one has collapsed and the others have burned, so you cannot currently use the Old Port Road as a through road. It makes a wonderful day trip and takes you through some gorgeous countryside!
4. St. Alban's Bay
For a challenging driving along the coastline, take a trip along St. Alban's Bay 4WD track. You can get there from Bridport by taking Sandy Points Road to Lades Beach. The track will take you through 22 kilometres of sand dunes and beaches until you reach Bellingham. This can make for an excellent overnight trip as there are a number of campsites along the way. While there are no amenities, these sites are sheltered and private and will get you away from the crowds. Opportunities abound for bird watching and fishing.
Launceston is a lovely and unique city to visit in Tasmania. While there is plenty to do in town, you would be remiss not to jump in your campervan and tour some of these 4WD tracks. These roads through Tasmania's sand dunes and forests take you deep into the heart of the Tasmanian backcountry where others cannot venture. So take advantage of everything your 4WD camper has to offer—and remember to check track conditions and weather before you head out!