4 Amazing Coastal Parks to Visit Near Hobart in Your Campervan
As the capital city of Tasmania, Hobart is where cosmopolitan culture meets rugged coastal beauty. In town are award-winning restaurants, eclectic boutiques, curated galleries and museums, and a picturesque waterfront. But within a short drive, you will discover scenic views, bushland to explore, mountains to climb, and coastal parks where you can hike, kayak, fish, and birdwatch.
With a campervan, you can drive a couple hours, park for the night at a secluded campground, and escape from the crowds of the city. There is no better way to immerse yourself in the magnificence of Tasmania's beaches, sand dunes, and craggy cliffs.
Need help planning your itinerary? Here are 4 incredible coastal parks to visit in your campervan while you are staying in Hobart.
1. Fortescue Bay
Do you dream of pristine white sands, beautiful forested hills, and a sheltered beach where you can relax, kayak, swim, or dive? It takes just under two hours to drive from downtown Hobart to Fortescue Bay. The Fortescue Bay Camping Ground operated by the park service is for tent camping, but you will find a number of caravan parks nearby where you can park your RV or campervan for the night.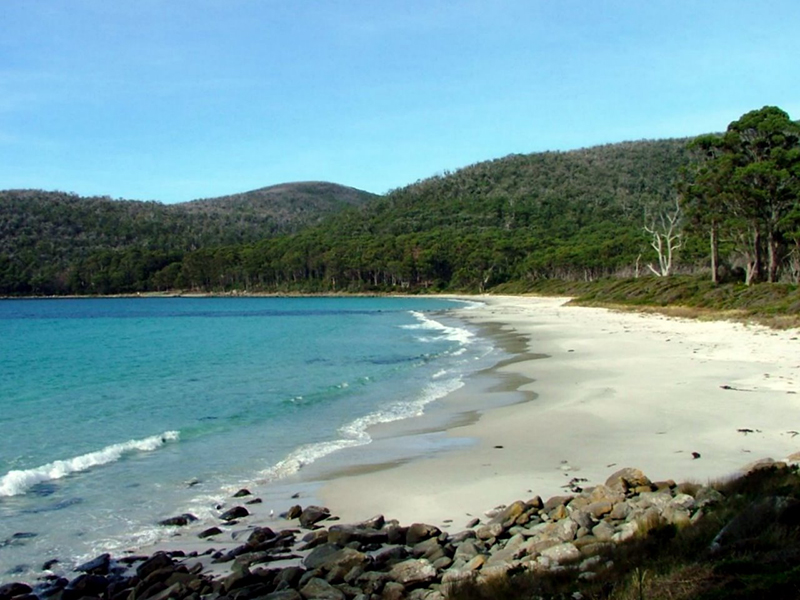 2. Tasman National Park
If you're looking for a more rugged coastal park, simply continue down the road from Fortescue Bay until you reach the famous Tasman National Park. The soaring sea cliffs here are world-class, and numerous intriguing rock formations dot the coast. For those in search of a multi-day hiking experience, the brand-new Three Capes Track takes you through 46 kilometres of remote bushland alongside the Tasman Sea.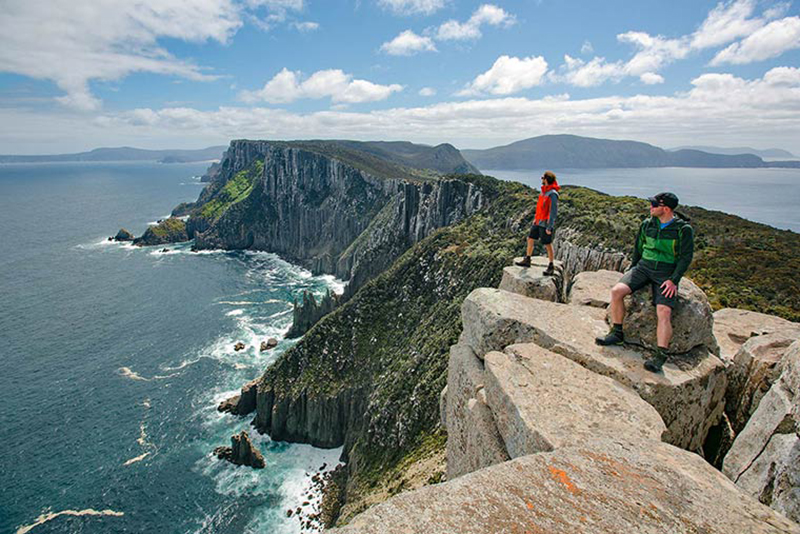 3. Lime Bay State Reserve
It takes about two hours to drive from downtown Hobart to Lime Bay State Reserve. This is a grassy camping spot near a historic mining site. Eucalypts provide a shady spot to relax and enjoy a picnic. For water activities, head to Lime Bay or Lagoon Beach. Lime Bay is right there by the campsite, while Lagoon Beach is a leisurely 40 minute hike away through picturesque countryside.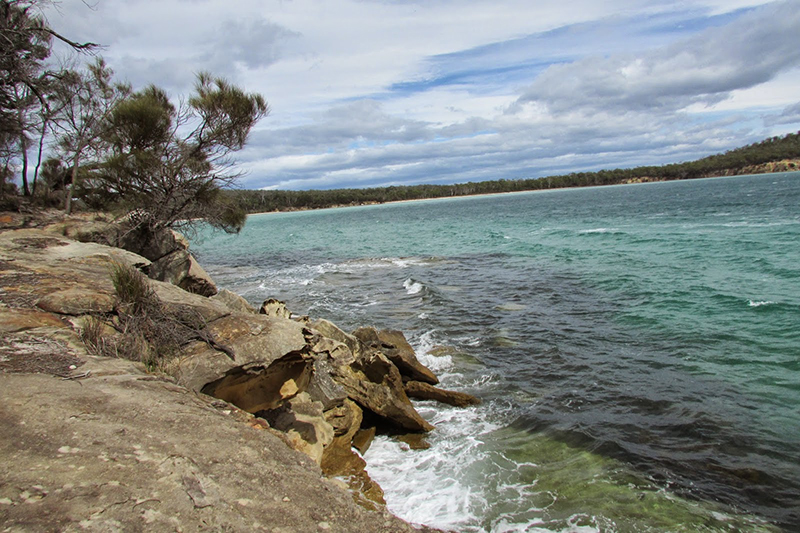 4. Freycinet National Park
It is several hours' drive to Freycinet National Park from Hobart, so you will definitely want to plan this as an overnight trip. It is well worth staying at least a couple of days here so that you can go on some of the longer hikes, including a half-day sojourn to Wineglass Bay, one of the most photographed spots on the Australian coast. Here, pink granite peaks rise above an elegantly curved white sand beach hugging jewel-like waters. Also drop by Moulting Lagoon, where you can watch black swans, white-bellied sea eagles and other water fowl and migratory bird species.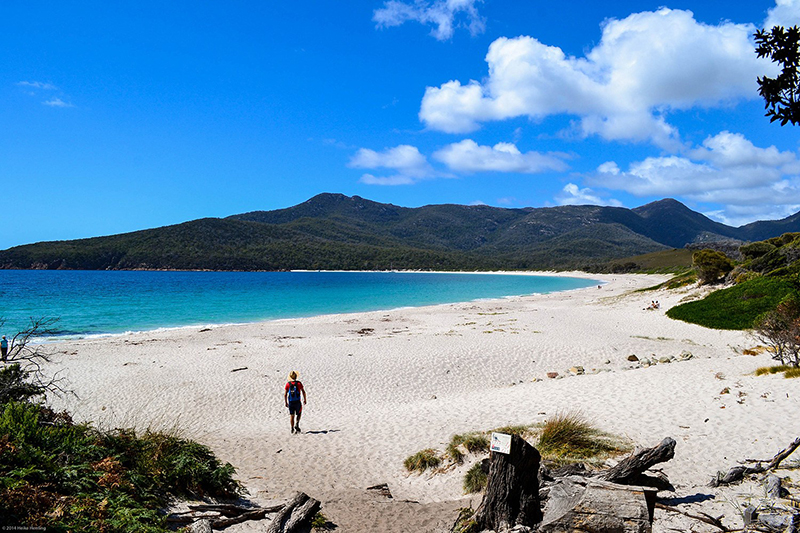 Just one of these coastal parks outside of Hobart could easily provide you with a week of activities—or more! So find a campervan rental and plan to spend at least a few days exploring Tasmania's coastlines. Once you do, you will understand why so many vacationers end up coming back to Tasmania year after year!