5 4WD Camper Tracks to Explore in Tasmania
If you are a nature lover, no trip to Australia is complete without taking some time to explore the rugged wilderness of the island of Tasmania. An astounding 40% of the island is protected land in the form of national parks and reserves. If you are venturing out in a 4WD campervan, you have a chance to get off the beaten track and discover a side of Tasmania that many tourists miss. Here are some beautiful secluded 4WD tracks which will take you on the adventure of a lifetime!
1. Cascade Dam Road – Easy
If you are visiting Derby in the northeastern corner of Tasmania, the Cascade Dam Road is an easy and rewarding 4WD adventure which is also accessible to some 2WD vehicles. Splitting off from the Tasman Highway at Derby Town Hall, it will take you on a climb up into the hills where you can see an irrigation dam which famously burst in 1929. The highlight of this trip is a scenic suspension bridge.
2. Mount William National Park – Easy
Another destination in the northeastern part of Tasmania is the 4WD track which is located in Mount William National Park. This is one of the best opportunities to see wildlife in Tasmania. Plan for an overnight trip if you can; that way you can see some of the nocturnal species like Tasmanian devils and brush-tailed possums.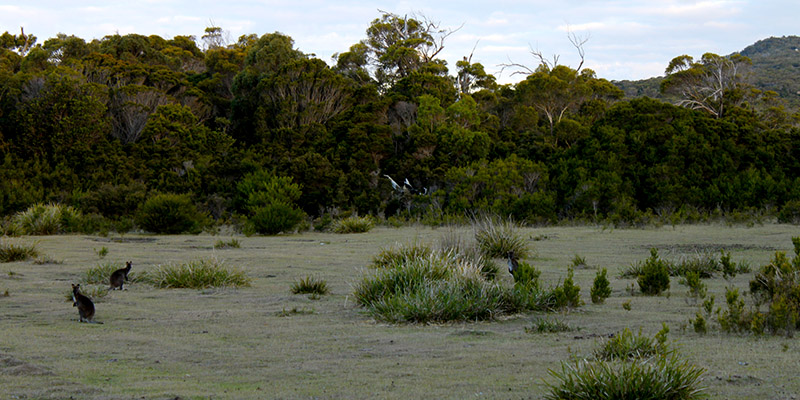 3. South Arthur Forest Drive – Easy
This drive takes you from Kunnannah Bridge to Roger River. Along the way, you will journey through beautiful woodlands and will have the chance to picnic, hike, fish, or canoe. Highlights include Sumac Lookout and Lake Chisholm.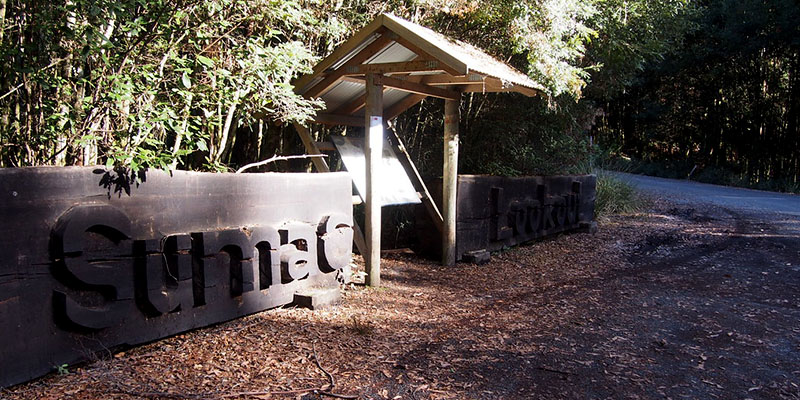 4. Peron Dunes (St. Helens Point Road) – Hard
While most of the tracks featured on this list are easy enough that even all-weather 2WD vehicles can handle them, Peron Dunes is challenging and you should only attempt it in a proper 4WD vehicle. Steep, loose sand can pose a hazard for 2WD vehicles, and you will need to deflate your tires to travel across the dunes. You will find campgrounds at Dianas Basin and Humbug Point.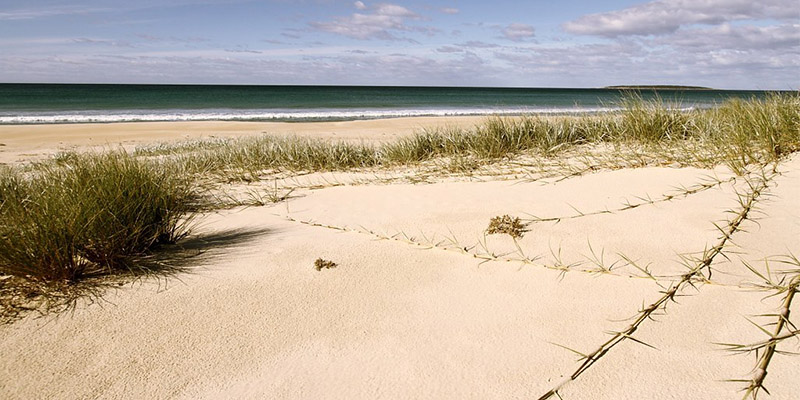 5. Arthur River to Sandy Cape – Hard
Finally, if you are up for another challenge, one more 4WD adventure you won't want to miss is the coastal drive from Arthur River to Sandy Cape, which you will find around 16 kilometres south of Marrawah. Because this is not an easy track, it is always wise to call ahead and ask the ranger about the track conditions.
This Aboriginal region features a number of protected heritage sites, often marked by archaeological shell middens. While you cannot take anything with you from these sites, they provide a wonderful educational insight into ancient life in the Sandy Cape region.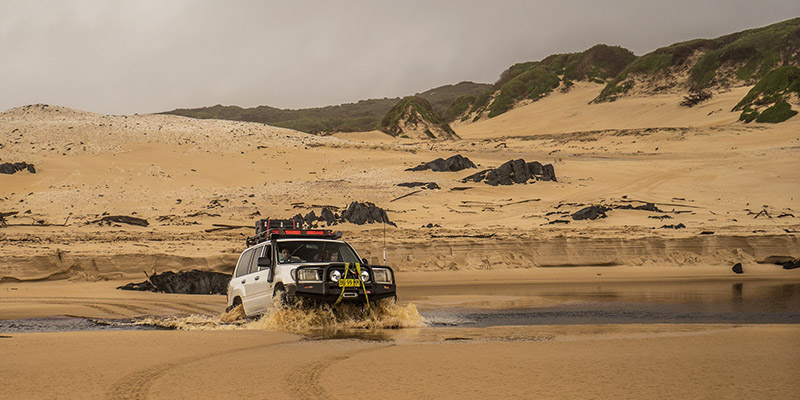 Any one of these 4WD tracks in Tasmania provides an abundance of opportunities to explore rugged coastal and inland parks off the beaten track. You will find there is so much to see and do in Tasmania that you will likely be planning your next visit before this one even ends!