5 Beautiful Motorhome Campgrounds in South Australia
South Australia is a region of incredible ecological diversity. Once you start exploring the numerous beautiful parks the state has to offer, you will realize that there are endless opportunities to partake in some of the most gorgeous scenery the country has to offer. You will also find that there are many secluded, relaxing campgrounds waiting to welcome you. Here are five you have to see!
1. Belair National Park Caravan Park
Belair is the oldest national park in South Australia, offering access to lovely woodlands and shady campsites in the caravan park. Head out on a hike or relax with a picnic. This campground offers free gas barbecues, hot showers, and even laundry facilities. So enjoy an extended stay!
2. Red Banks Campground
Whether you are interested in modern flora and fauna or you are intrigued by the prehistory of South Australia, you will want to check out Red Banks Conservation Park. Those with an interest in paleontology may know that a number of exciting fossil discoveries have been made at Red Banks. Today, Red Banks is home to red and gray kangaroos, wombats, and numerous species of birds. In fact, Red Banks Campground is an excellent spot to park your camper for bird watching. The spaces are large enough to accommodate even bigger caravans, and the tranquility is unparalleled.
3. Memory Cove Campground
Memory Cove Campground is located in the Memory Cove Wilderness Protection Area. This is a special spot where you can enjoy a swim in sparkling waters, sunbathing on white sands, or exploring nearby hikes. As this is a wilderness protection area, there is a gate key for the campground, which keeps the number of visitors down. That makes it an ideal choice if what you are after is seclusion.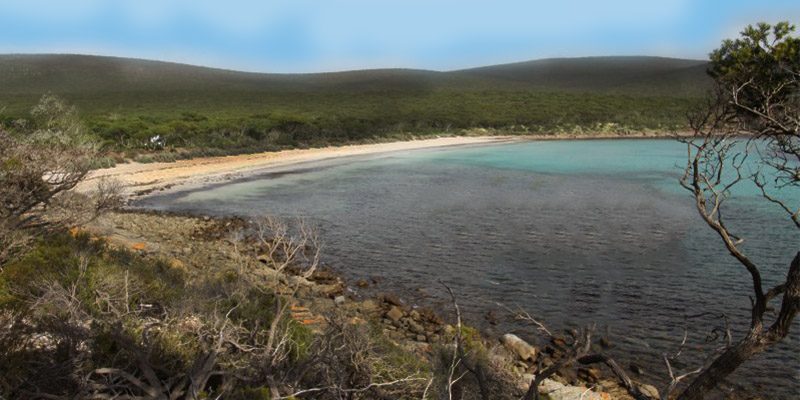 4. Stringybark Campground
You will find Deep Creek Conservation Park just 90 minutes outside of Adelaide. So if you are setting out from Adelaide as your staging post, you will definitely want to put it on your bucket list. This is a chance to explore Australia's bushland at its finest. The Stringybark Campground is named for the old growth stringybark forest you will find here. It is actually one of five lovely and quiet campgrounds you will find in Deep Creek, so you may want to check out all of them!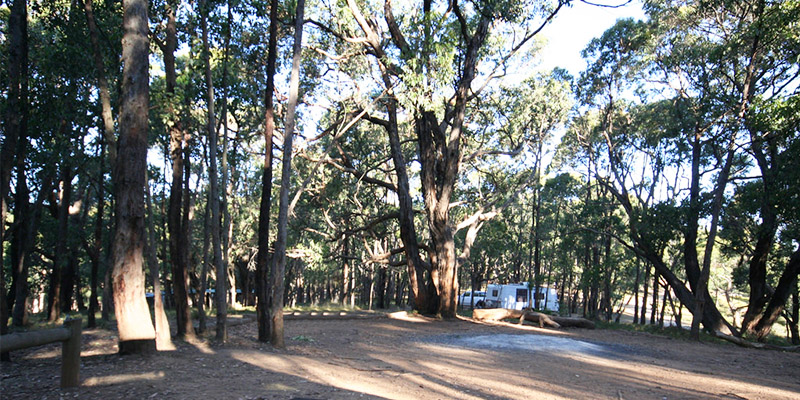 5. Wilpena Pound Campground
If you are visiting Flinders Ranges National Park, definitely schedule a night or two at Wilpena Pound Campground. These spots are sheltered by native cypress pines and offer you all the facilities you need to camp out in comfort. Explore Wilpena Pound itself, explore the bushland, or eat a picnic next to a babbling brook. There is so much to see and do here that you will never run out of trails to discover!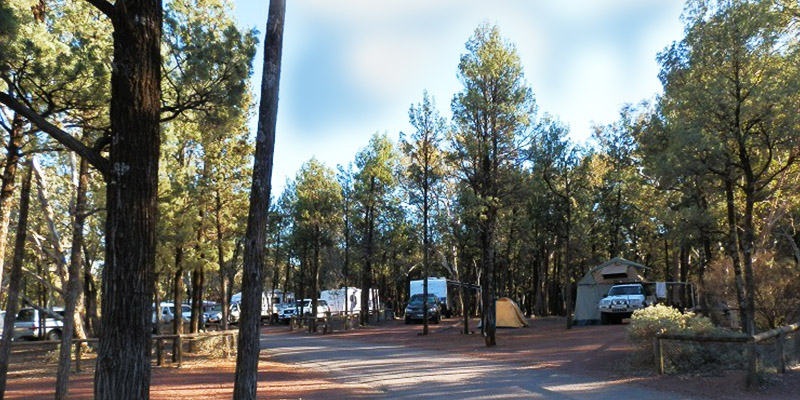 While these five campgrounds can offer you days or weeks of enjoyment, they are really just a small sampling of everything South Australia has to offer. Spend some time researching and trip-planning, and you will find that the journeys awaiting you in your campervan are endless!