5 National Park Campgrounds Near Darwin You Have To Visit
While you are exploring the incredible parklands around Darwin, you will find there are numerous opportunities for 4WD adventures. Many roads are only accessible via 4WD, and thankfully there are a lot of campgrounds where you can set up for the night. Following is a list of some of the most spectacular overnight options. Some sites are powered, others are not. Call ahead before heading to any of these sites to make sure they will accept your vehicle and to ask any questions you might have about the amenities.
1. Litchfield: Wangi Falls and More
Litchfield is one of the most magical and iconic destinations in all of Australia. Here you can take a dip in a crystal-clear pool, splash around under the waterfalls, or check out the mysterious mounds constructed by "magnetic" termites.
Because Litchfield is such a popular spot, there are a ton of campgrounds which are well worth checking out: Wangi Falls (which has non-powered spots for caravans), Buley Rockhole, Florence Falls, Sandy Creek, and Surprise Creek Falls. Once you take a swim in Litchfield's enchanting pools, you will never want to leave.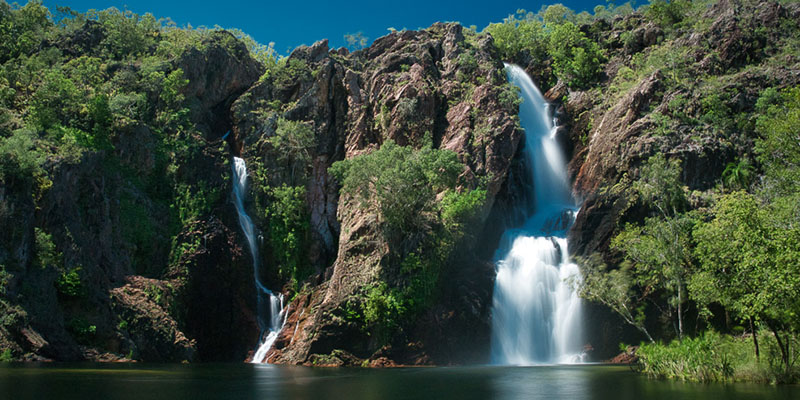 2. Kakadu National Park: Garnamarr Campground
This managed campground is only accessible via 4WD, and is only open during the dry season. It makes for a comfortable spot to park since it is equipped with hot and cold showering facilities as well as freshwater and flushing toilets. Set in the Jim Jim and Twin Falls region, this campground makes the perfect staging post for your drives and hikes in one of the most dramatic regions of Kakadu.
3. Judbarra-Gregory National Park: Bullita Camping Area
You will find this lovely spot on the banks of the East Baines River, right near the historic homestead and stockyards. You will need to access the campground in a 4WD vehicle; call ahead to check on the road conditions if you are visiting during the wet season. Once you park, you can explore some unforgettable scenery and learn about the early settlements in the area.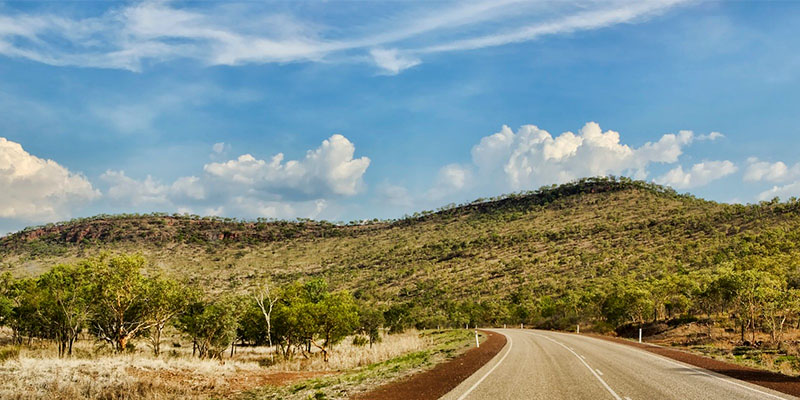 4. Keep River National Park: Jarnem and Gurrandalng
Keep River is not the most well-known park in Northern Australia, but it is certainly one of the most distinctive. The rock formations here are spectacular and unusual, and the Jarnem and Gurrandalng are both jewels. There are amazing trails located right nearby, and if you are interested in Aboriginal art, you will be able to check out more than 2,500 drawings along the main road!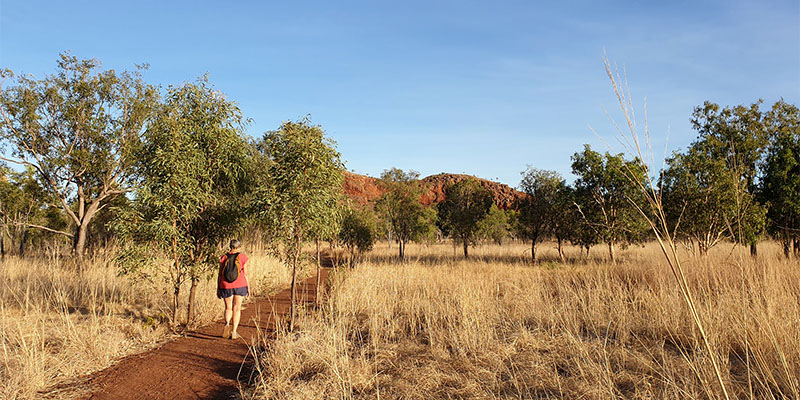 5. Nitmiluk National Park: Gorge Caravan Park
In the heart of Nitmiluk National Park is the Gorge Caravan Park. Both powered and non-powered sites are available here. Boating is very popular here, so this is the perfect spot to park your motorhome while you go kayaking or canoeing or book a river cruise.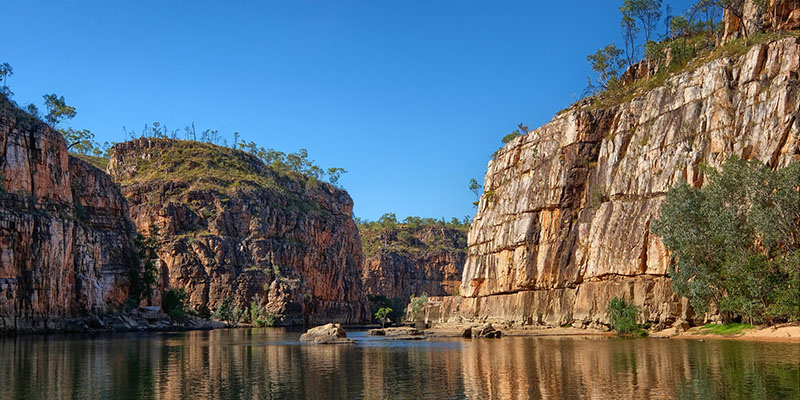 Now you know your way around five of the best campgrounds in Northern Australia, all within a reasonably short drive of Darwin. These are just a few of the top camping hot spots in the area, however—there are dozens more. So get online, do your research, and plan your itinerary. There is so much to see and do in your rented caravan!