5 National Park Road Trips Near Broome, Australia
Most people who visit the vast state of Western Australia choose Perth as a staging ground for their Outback adventures. Perth is a huge city however, home to more than 2 million residents—and not everyone likes the hustle and bustle. A much quieter and more laid-back staging post is Broome, an idyllic town of 14,776 located on the Northwest coast. Famous for pearls and camel rides on the beach, it offers access to a number of unique and beautiful national parks in the surrounding region. Here are 5 parks which are a must-see on any 4WD itinerary!
1. Prince Regent National Park
Prince Regent is one of the closest national parks to Broome. Sometimes called the "Prince of Parks," it is a haven of natural wonder and historical interest. At Careening Bay, you will find a famous boab tree inscribed by the carpenter who travelled with Philip Parker King's 1820 survey expedition. Other highlights include the dramatic Kings Cascades waterfalls, Python Cliffs and Pitta Gorge.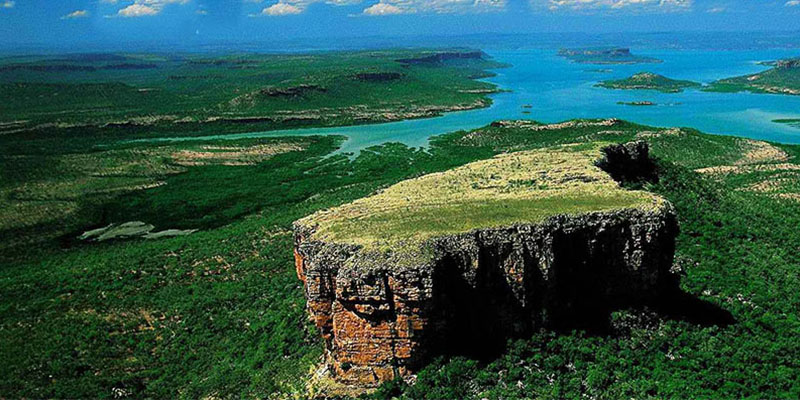 2. Mitchell River National Park
You will actually find Mitchell River National Park at the northeast corner of Prince Regent National Park. Here you will find a sight like no other—a majestic tiered row of waterfalls plunging one after the next into a set of deep pools cutting through the blocky sand stone gorges of the Mitchell Plateau. The sheer magnificence of this spectacular set of falls is almost impossible to describe; you will just need to climb into your 4WD camper and see it for yourself.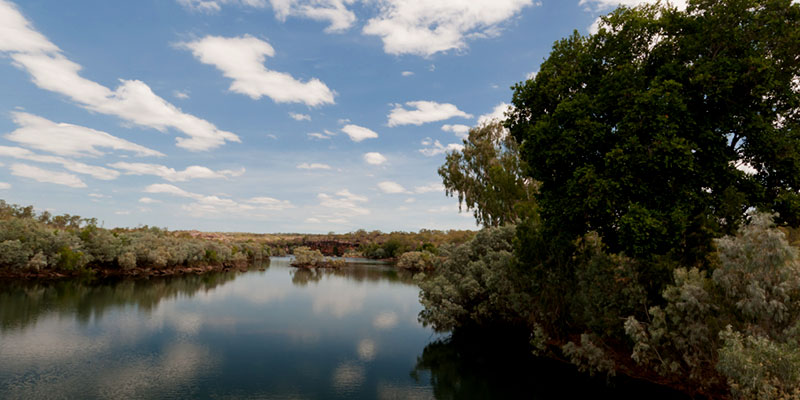 3. Drysdale River National Park
East of Mitchell River and Prince Regent, you will discover Drysdale River National Park. This is a remote and rugged adventure for experienced bushwalkers. There is a campground amid the woodlands, creeks and gorges, but accessing Bulldust Yards from Kalumburu Road is quite a challenge. You will definitely need 4WD to visit this park, and you may want to hike to the campground when you arrive.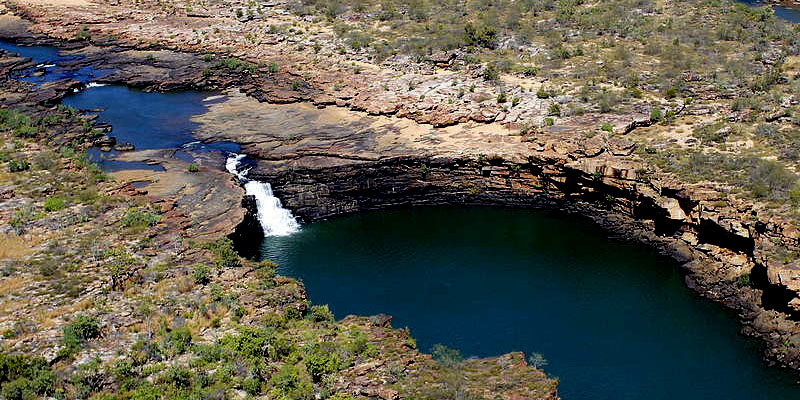 4. Karlamilyi National Park
You may worry that Broome is too far north to get a feel for the arid Australian Outback, but you would be wrong! South of Broome, Karlamilyi is situated in a remote, arid landscape. It is both the largest and the most isolated park in Pilbara, located between the Little and Great Sandy Deserts. Here you will find beautiful red rock formations and an abundance of desert wildlife.
5. Karijini National Park
You will find this park southwest of Broome. Like Karlamilyi, it features desert scenery including some remarkable geological formations. Many arid ecosystems are represented here. There are a number of campgrounds and day-use areas in the park including Dales Gorge Campground, Weano Gorge Day Use Area, and Karijini Eco Retreat.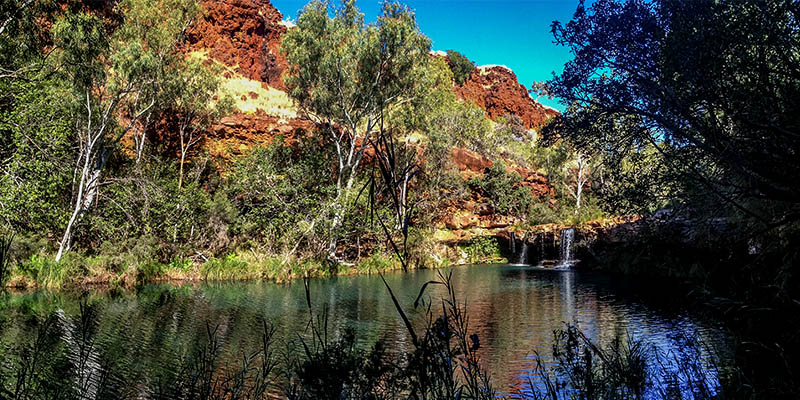 As you can see, the diversity of ecosystems in the area immediately surrounding Broome is quite amazing. Whether you want to view cascading waterfalls, coastal cliffs, lush rainforests, or arid red deserts, you will find plenty of exciting caravan destinations amid the majestic National Parks within a short drive of the city.