Are You On A Budget? Check Out These 3 NSW Campsites
In New South Wales, better known as NSW, there are many camping areas to be had. If you are heading out on your next road trip and are looking for some pristine areas to do some camping and exploring, then you couldn't pick a better place than NSW.
For the budget conscious explorer, after adding in gas, supplies and other incidentals, camping can get rather costly. To help defray costs, finding free camp sites or reduced cost camp sites can be a huge help.
If you fall into this category and want to do some camping in NSW, then you'll want to check out one of these sites.
Wingello State Forest – Best Place For Camping And Horseback Riding
As you venture out to Wingello State Forest, you can stop to pick up some supplies in the nearby town of Wingello.
If you are pulling a horse trailer for your horses and some mountain bikes, then you'll definitely want to check out this camp site as its forest area is ideal for horseback riding and mountain biking.
This free campsite area is campervan friendly and provides water and toilets, but not much else, which will allow you to truly take advantage of roughing it.
You'll also find mobile reception here, so should you need to contact anyone, they'll just be a phone call away. However, in between camp fires and checking out the pine plantations, you may be too busy to.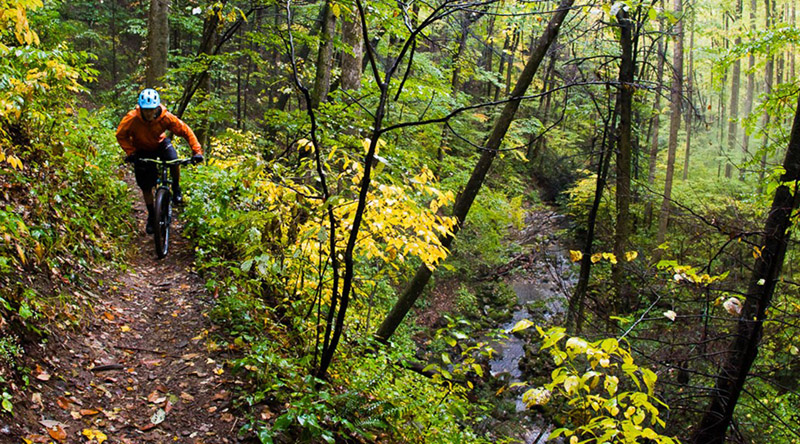 Rocky River Fossicking – Best Campsite To Possibly Find Gold
In this free camping area you'll find a historic piece of Australia. In the mid 1850's gold was found in Rocky River bringing in gold hunters and the like.
There really isn't much to see here, but if you want to try your luck at fossicking and need a free campsite to lay your head, then you just may want to give Rocky River a shot.
There isn't power available at this site, but it is pet friendly, offers toilets and water.
If you want to try your hand at Fossicking, don't go it alone. Call in the professionals at Uralla Goldfield Tours to provide you with equipment as well as information. You can reach them at 02 6772 6828.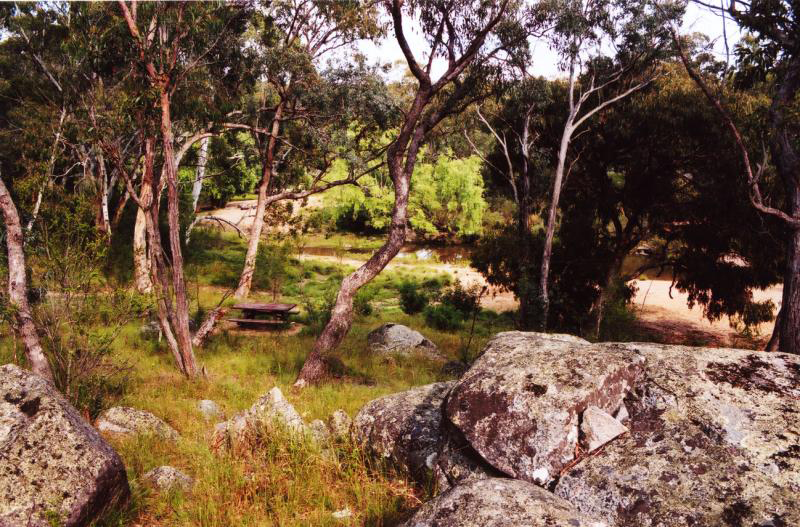 Old Olney Camping Area
Along the Central Coast of NSW, you will find the Old Olney Camping area. Old Olney is bordered by Wyong State Forest, Watagans National Park and Watagan State Forest.
Yet another free camping area, these award winning forests have been the recipients of Adventure Tourism awards and Tourist attraction awards.
Toilets, water and mobile reception is available in this area and is ideal for families and small groups.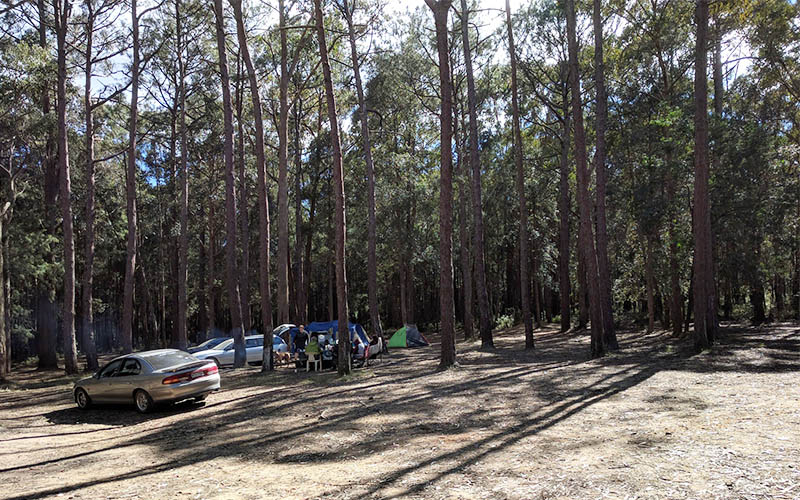 There are many other camping areas you can check out on your next road trip out to NSW, but you'll be hard pressed to find such camper friendly locations in the area at no cost.
It's also important to mention that Wingello State Forest does accommodate big rigs, so if you are planning on coming through with a big rig, as well as your camper van then be sure to check them out.
If you have any other questions about these free locations, please be sure to contact us today.