Beautiful Beaches & Some History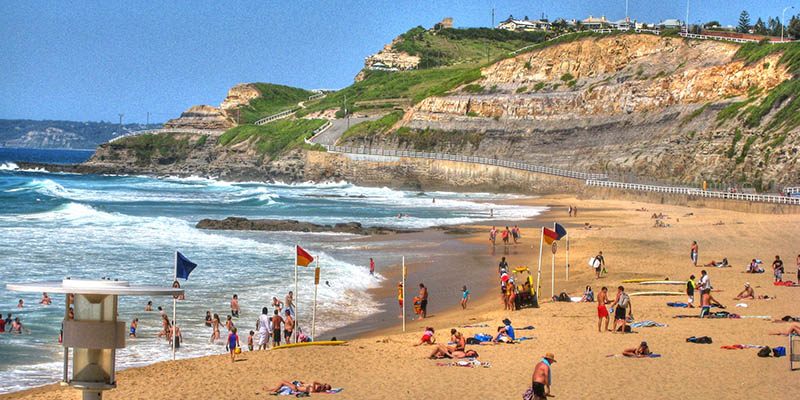 Australia, Nobbys Rd, Newcastle East NSW, Australia +61 2 4974 2000 Website 12am – 11:59pm Newcastle Campervan Hire
facekenyan (contributor)
You know how I rave about Sydney's beaches. Well I have to admit that Newcastles' aren't too bad either.
And there's a bit of history to be found too. At the northern end of Newcastle Beach straight out from where I was staying & working is one of a series of Ocean Pools. I think this one is called the Bogey Hole, but I'm not too sure. What I do know, as was related to me by Peter Chapman a local & Principal of Mannering Park Public School, is that this was on of a number that were dug out of the rock by convicts well over 150 years ago. The really interesting fact about this one is that apparently they chiselled a map of the world on the bottom of this one, but unfortunately it is more often than not covered by sand washed in by the high tides & waves.
You can also take advantage of the five kilometres of Newcastle Beach's walking path, called Bathers' Way to explore more of the beachfront. You can download a map for this wal from the website below.
---
Latest Images of Beaches, Newcastle