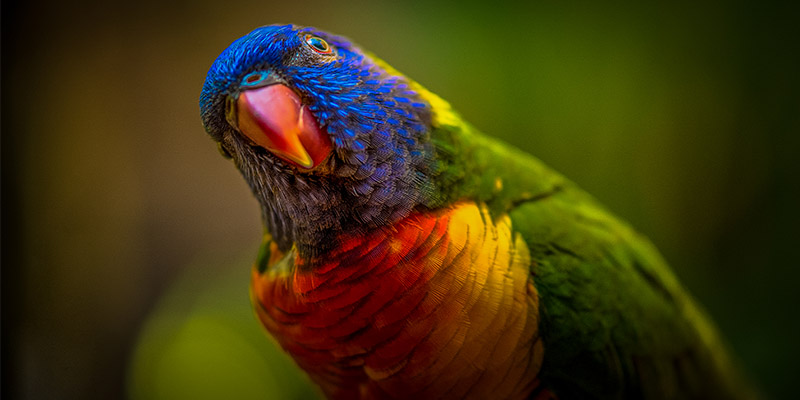 Carnley Ave, Kotara NSW 2289, Australia +61 2 4904 3344 Website 7am – 7pm Newcastle Campervan Hire
redstonerepeat (contributor)
The colour of it all
Whilst walking though the various aviaries of Blackbutt Reserve you will see a nice selection of parrots. This is a rosella, a fairly common variety and one of the more colourful though there are several that fit into that category, the lorikeets being a notable example and they have a couple of species on display here as well.
For the budding ornithologist this is a great place to kick off your Australian tour.
---
madlypill (contributor)
Located just outside Newcastle city is this wonderfully maintained Wildlife Reserve . Recently I was invited for a "mini VT meet up" at this location and we were having a small get togeather For Dorrise and friend who was visiting from Cairns ..The meeting?BBQ was set up by " "Betska" and what a great job she did organising it Thanks also to her man also who did the cooking and looked after us a treat….Also there was "Budgy " so great to see everyone once again..along with some friends..The day was lovely and warm after so much recent rains..
First impressions of this Reserve are one of an immaculately clean one with many various Shelters with tables and bench seating..alongside are the great stainless steel BBQ's…The best thing also here is that this is all free …Yes FREE..now you don't hear that much these days,..
Blackbutt Reserve covers an area of 182 hectares with over ten kilometers of walking tracks ..The Reserve has many types of Australian wildlife, birds coloured parrots Cockatoos, Emus, Wombats ,Kangaroos , Wallabies..There is even a hands on "cuddle a Koala" and contact with various wildlife reptiles daily at 2 PM… This can be done by getting a ticket at the small cottage .There is .a huge walk through aviary and others with safety gates
The BBQ areas are everywhere with clean BBQ's for the perfect "sausage sizzle..This was such a great day being able to catch up once again with my VT friends the usual travel cahatter..and with a lovely big bread roll and sausages with some fried onions accompanied by a couple of "icy cold this was just such a great location for it.!!
.The walking tracks are well maintained and easily accessible for wheelchairs and strollers.. Photography opportunities are everywhere. Evening spotlight adventures are held Saturday eveningsfrom April through till September .This certainly is a great place to spend the day..
---
Latest Images of Blackbutt Nature Reserve, Newcastle