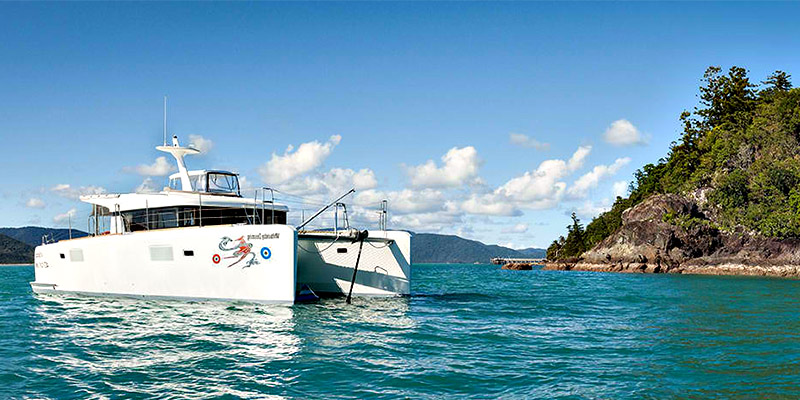 Abell Point Marina, 18 Shingley Dr, Airlie Beach QLD 4802, Australia +61 1800 075 101 Website Airlie Beach Campervan Hire
snailsfall (contributor)
Bareboat charters are popular in the Whitsundays. Various companies hire out boats for those who are looking for a bit of adventure and something a little different.
You can have a choice of either a yacht, catamaran or motor boat. They come in all shapes and sizes from standard yachts to luxury motor cruisers. There are various companies that offer this service including Whitsunday Rent a Yacht and Queensland Yacht Charters.
Roughly prices can vary from $350 a day for a small yacht to $1,000+ for a luxury cruiser.
Boats usually come with fresh towels and linen, snorkeling gear, a fully stocked galley and navigation equipment. They have private cabins, hot and cold showers and BBQs.
There is also a $20 per person GBR Marine Park fee and petrol is not included.
Why not go all out and hire a cook to accompany you! Cost is around $230 a day plus meals.
Updated Jun 24, 2008
---
Latest Images of Bareboat, Airlie Beach
There are no photos that match your search criteria.