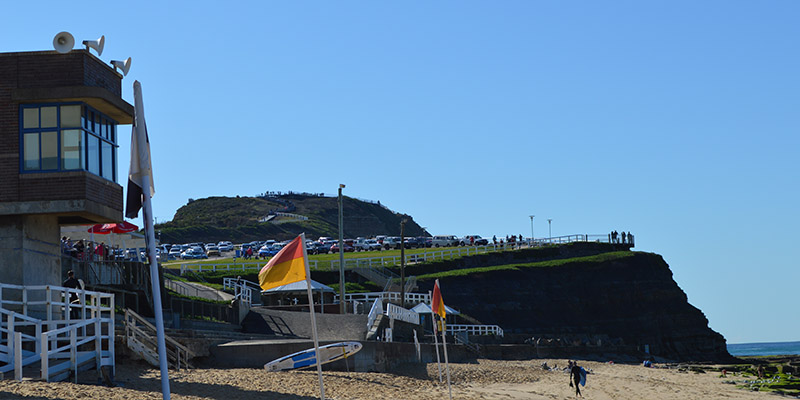 Reserve Rd, Newcastle NSW 2300, Australia +61 2 4974 2807 Website 12am – 11:59pm Newcastle Campervan Hire
youadara (contributor)
Right smack in the middle of the city there is a park. Actually there are several parks. One that has views to die for and wonderful landscaping is King Edward Park.
It overlooks the Pacific Ocean just south of Newcastle Beach and is dotted with tall pines and barbecue and picnic areas.
It's no surprise therefore to find that many people like to spend Saturday and Sunday afternoons here and many wedding parties choose to use this as a spot for their photograph session, particlularly around the rotunda (pic 3) which forms a lovely frame for many a shot.
There's a steep natural bowl in the middle of the park and it features the Sunken Garden, always a lovely spectacle in spring. Pics 1,2,4,5 show you what it looks like in December.
All in all, a splendid place for a walk or just relaxing.
---
snoutbelgian (contributor)
King Edward Park [1863], is a nice park to visit, and a added plus are the great views to the Ocean and Fort Scratchley. The lawned park has a sunken garden & Victorian rotunda.
The remains of the Shepherds Hill Battery and Gunner's Cottage which were in regular use from 1890 to World War II are located here.
The one complaint we had, was it was so popular it was hard to get a car park, just lucky that one car pulled out as we were driving around again!
---
Latest Images of King Edward Park, Newcastle