National Pioneer Women's Hall of Fame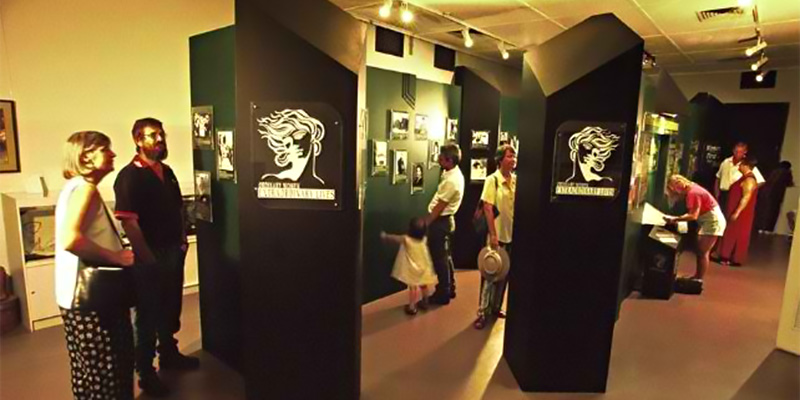 2 Stuart Terrace, Alice Springs NT 0870, Australia +61 8 8952 9006 Website 10am – 5pm Alice Springs Campervan Hire
grapesabout (contributor)
I could really get myself into trouble with the girls here, so I'll try really hard to be good and not make any sexist jibes along the way – although it may prove to be an impossible task!
I was expecting lots of interesting interpretive panels on the hardships of the early pioneering women and how they toiled in the heat, dust and flies of outback Australia – and yes there were those panels and so much more.
The tales of our pioneering women are in the main fascinating and one of so many panels read: "Fanny Ross, one of the first English speaking women at the heart of Australia, had her piano transported from South Australia by bullock wagon, which took 3 months and cost £100 ($200) in freight."
Perhaps picking out that story amongst the hundreds may be a little unfair, but a girl has to do what a girl needs to do and if that happens to be playing her piano well so be it.
There was a lot more than the stories if pioneering women from the early days of settlement in the outback of Australia.
Many of the panels centered around those women who achieved 'firsts' in their chosen fields; politicians State and Federal featured quite prominently and titled 'A woman's place is in the house' (Parliament house); 'Not just a pretty face' was just a little taste of those pioneering women in films and started with the actor Beatrice Day who starred in possibly the worlds first feature film and made by the Salvation Army 'Soldiers of the Cross' (1900).
There was a large collection of domestic appliances from various times, including many different types of irons as used in ironing clothes – which did seem quite odd for outback women, but then again a girl has to do what . . . never mind – LOL
Hopefully you can read one of the panels as per photo above – "weep while you sweep" and looks at how radio has played a part in the lives of women since the 1930's
The remainder of the old jail (old English word is gaol and pronounced the same as jail) has been retained and would have been punishment in itself to be incarcerated during the heat of summer (+45 c many days) and the bitterly cold of desert winters (-5 c many nights) – but then again if you do the crime then you do the time and hopefully won't come back again, which reminds me – why put all those great displays about women in a kitchen of a former jail? There must be some sort of connection!
Very interesting experience and suggest allow at least 2 hours depending on interest.
---
Latest Images of National Pioneer Women's Hall of Fame, Alice Springs