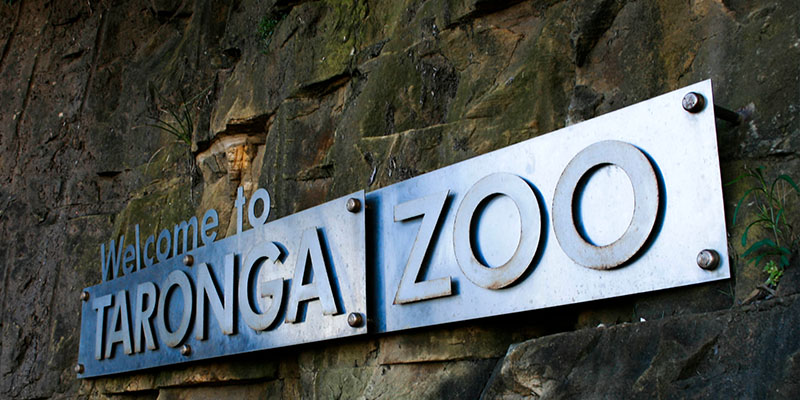 Bradleys Head Rd, Mosman NSW 2088, Australia +61 2 9969 2777 Website 9:30am – 4:30pm Sydney Campervan Hire
turdsuperb (contributor)
A visit to Sydney would not be complete without a visit to the Taronga park zoo..this zoo is in such a wonderful location and is just a wonderful place to spend a day..there are all the Australian native animals here to be seen and up close ..walk among many species of Kangaroos and Wallabies..visit the Koala Bear house..and the nocturnal house is a must…great photo opportunities..set right on the shores of the Harbour some good photos of the city are here also..great conservation programmes here also with Western Plains Zoo..(see my Dubbo page) on the Western Plains zoo..
---
Spadesedinburgh (contributor)
I admit I am not a zoo expert, but this seems like a pretty good one to me. Not only does it have a huge variety of animals, it has one of the best views of Sydney.
Take a friend or take the family, this is a nice way to spend a day in Sydney for tourists and locals alike.
Kangaroos, wallabies, koalas, native birds, assorted marsupials, reptiles, crocs are all here as well as lions, tigers and bears! You'll also see rhinos. apes, monkeys, elephants and for a few $ you can feed the giraffes and get a photo with them too!
There is no shortage of options for lunch or a snack, if you plan ahead you can bring a lunch with you and enjoy the many areas to have a bite to eat. There's also at least one big gift shop with a big variety of goodies or souvenirs.
For the best value, make a whole day of it!
---
Cageylens (contributor)
Taronga Zoo is a great zoo. It is situated at the north shore of Sydney. You have to take the ferry to get there from Circular Quay. Once on the other side of the harbour you can either decide to walk to the top, since the zoo is built on a hill, or you can take the chair lift, which is much more relaxing and exciting too.
Once at the top you can explore your way from there. A lot of the animals in the zoo are native australian animals. At the entrance you can immediately see some koalas for example. To get really close to them you can pay 3 dollars, which I thought was really worth it. On to the kangaroos, platypuses, emus etc. So much to see in this zoo, that also has a great view over Sydney's Harbour Bridge and Opera House.
A good tip is that you can buy a ticket at the Circular Quay ferry terminal which includes a return ferry trip to the zoo and entrance to the
zoo for only 31 dollars.
---
Moritzheineken (contributor)
Taronga Zoo is a fantastic place to spend an afternoon. If arriving from the ferry, take the chairlift or bus to the top (Taronga Zoo is on a hill) – they're free. From the top its easy to work your way down.
There is a lot to do, there is the seal show and the bird show, both of which are entertaining and informative. You can also (for a dollar or two) get your picture taken feeding a giraffe or standing right next to a koala. If you are travelling solo one of the zoo staff will happily take a photo for you.
There are also many places in Taronga Zoo where you get superb views of Sydney Harbour.
The only thing is that buying lunch can be a bit on the expensive side.
---
Lumpishsoulful (contributor)
If you love animals like I do, it would be worth your time to check out the zoo. This famous harbourside zoo is home to over 2,000 animals and is just a ferry ride away out of Circular Quay.
Once you arrive, you pay a reasonable entrance fee and are whisked away by cable car to the the upper main entrance of the zoo.
The zoo is clean, well kept, and does not smell. The animals seem to be quite happy here.
Special emphasis is placed on unique Australian wildlife exhibits, and animals are contained in environments closely resembling their natural habitat.
Maps are provided, so you know where you are heading when wandering down the many walkways. There is also a refreshment stand there. If you are tired, thirsty, or hungry, you can stop here to get a bite.
If you want to take a picture with a koala, you can, for a fee.My advice to you, go to Featherdale (about 30 minutes out of Sydney by train) where you can take your picture with a koala for free. Another thing, I know they used to let you hold the koalas in the past, but because it causes stress to the animal, they now prohibit that. Sure, how would you feel if hundreds of people wanted to hold you and flash cameras in you face everyday? Not fun at all.
I especially recommend that you stop by and watch the chimpanzees. I spent most of my time there watching their comical acts. They do some really weird stuff.
When leaving the zoo, and heading out to the ferry, notice the small beach to the right. That little beach is home to a group of faery penguins ( the smallest penguins in the world!). They go out to sea during the day and return to their little burrows in the sand at night. Just some info that I thought you might like to know.
I could go on and on, but the best thing for you is to go and see for yourself!
---
todddazzle (contributor)
Located across the harbor and accessed by boat, this is Australia largest and best known zoo. Here, one can see animals from all over the world. But it is the exhibits on native animals that attracts most visitors. Gray and Red Kangaroos can be seen in open enclosures. Koalas, Tasmanians Devils and a host of other aussie critters can be seen as well. If your not looking for wildlife in the wild, this is perhaps the best place to get to see the full range of Australian animals in one place. Of course, there are birds, reptiles and amphibians as well. For anyone interested in nature, the Taronga Zoo is a must.
---
Spacegnaw (contributor)
Taronga Park is where i wanted to visit on my Birthday in Sydney. Chris and I hopped on a ferry from Circular Quay to the Zoo. The ferry left us off at the pier and we had the option of taking a bus or a sky tram to the Zoo. The bus line was shorter so we hopped on board the bus for a short five minute ride up the hill to the zoo entrance. I coul;d hardly wait to see the Koalas that I had been so eagerly anticipating since we arrived in Sydney.
Taronga Park has an unelievable collection of animals from around the world as well as Native Australian species. Our first stop in the zoo was to experience an Animal Encounter with a Koala. We waited in line and enjoyed watching some of the Koalas sleep and get fed. Our turn came fast and we took a picture with a cute little Fuzzball that decided he wanted to "eat" my head. It turns out my shampoo had australian Aloe and was atrating the little guy for a closer inspection. Thankfully a trainer came and scoped him up before the claws reached my head.
The zoo was a fun day of taking in the animal exhibits and the great views of Sydney Harbour. some of my favorite exhibits were the koalas, kangaroos, giraffe, meerkats, mountain goats and red pandas. It was a fun adventure and a perfect way to spend my birthday morning/afternoon.
---
Latest Images of Taronga Zoo, Sydney