The Most Popular Companies for Budget Low Top Campervan Hire
If you are looking to hire a low top campervan for your trip across Australia, it is safe to assume that you are shopping on a budget. Low-top campervans do have a few other benefits—they are easier to drive and often cheaper to park than larger vehicles—but their main benefit certainly is their rental cost savings.
At campervanfinder, we partner with top brands for budget low-top campervan rentals. These companies can provide you with well-maintained, comfortable campervans at the lowest prices. Not sure which brand to choose? Read on to learn all about the most popular companies which offer low top at campervan hires on a budget.
Hippie
Hippie Camper actually was founded in 2006 by Apollo, one of the top companies for premium motorhome rentals. There are four branches along the East Coast of Australia and one branch on the West Coast. Rentals are aimed at a slightly younger crowd, with the company promoting its "fun aesthetic" as one of the benefits. All rentals are equipped with equipment for cooking and utensils for eating.
Lucky Rentals
Another company to consider is Lucky Rentals. This New Zealand-based company claims to offer the cheapest campervan rates in the country, and requires only a $100 deposit for all rentals. You are able to collect this balance on pickup. With your hire, you get the benefit of 24-hour roadside assistance. This company also is aiming its rentals toward a younger generation, with no age restrictions in place for campervan hires.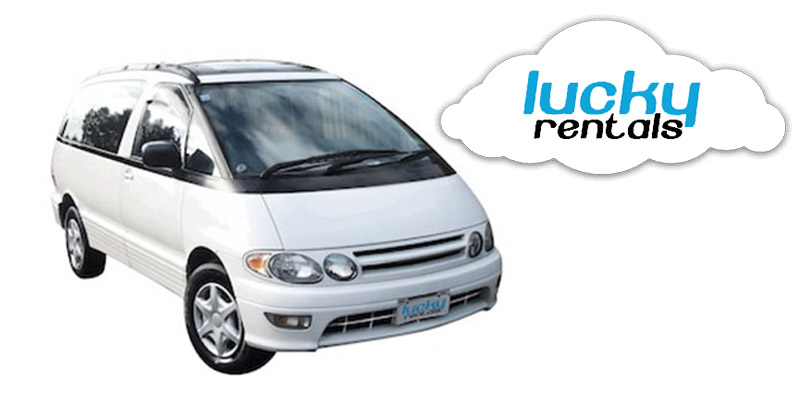 Travellers Autobarn
The next company you will want to think about is Travellers Autobarn. This company provides rentals out of Brisbane and Cairns, starting as cheap as $15 per day. Additionally, if you're flexible about the dates of your trip, you can take advantage of special relocation deals, which will allow you to travel for as little as one dollar per day. In order to qualify for these offers, you will need to submit your e-mail address so that you can subscribe to the newsletter, or you can join as a fan on the company's Facebook fan page.
Benefits of hiring from Travellers Autobarn include unlimited kilometres, 24-hour roadside assistance, free campgrounds and discounted caravan parks. Furthermore, bonds are only frozen for up to 14 days; there are no cache deductions.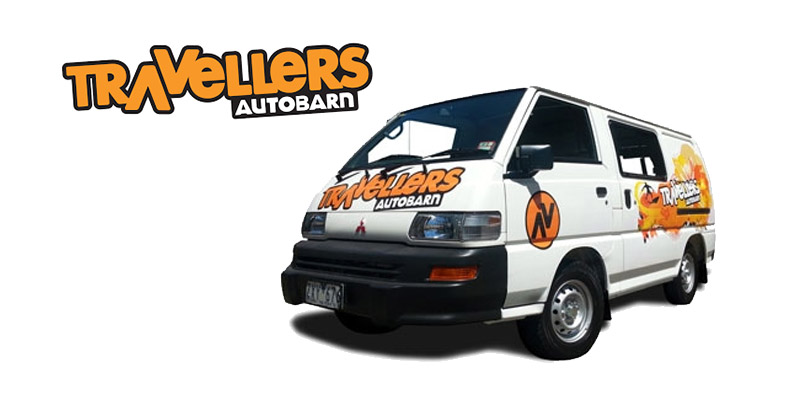 Spaceships
Whether you are looking for a luxury hire or a cheap budget rental, Spaceships has you covered with a wide selection of high-quality vehicles. All of Spaceships' campers are custom-designed, offering more features than you would find in your typical campervan, along with drivability similar to what you would expect from a car.
When you hire a Spaceship, you can enjoy benefits like unlimited kilometres, no extra driver fees, standard insurance, one-way trips with no extra fees, included cutlery and cookware, quality linens, plugins for your MP3 player or iPod, GST and 24-hour roadside assistance.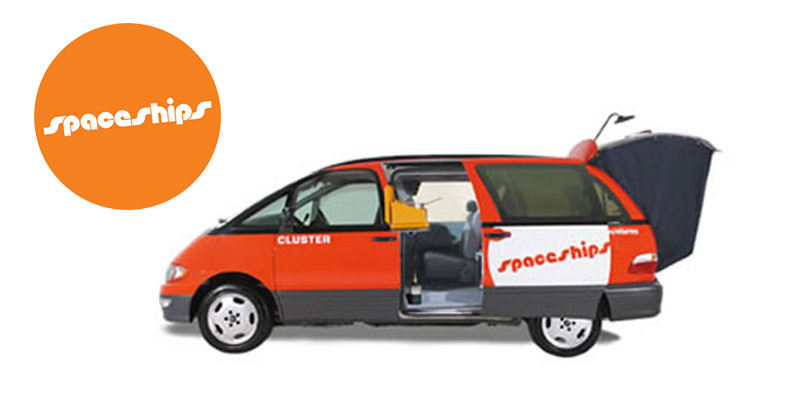 JUCY
JUCY was founded in Auckland, New Zealand in 2001 with 35 rental cars. Over the years, the company has expanded, and now has over 3,800 campervans, motorhomes, and cars for rent in Australia, New Zealand, and the United States. JUCY vehicles are immediately recognizable on the road from their distinctive green and purple branding.
Like Travellers Autobarn, JUCY offers relocation specials for as little as one dollar per day to flexible travellers. For standard rentals, several different mileage packages are available to suit different itineraries and budgeting needs. Along with fee-free one-way trips and after-hours pickups, JUCY offers an abundance of cool perks and discounts to customers for a variety of products and services.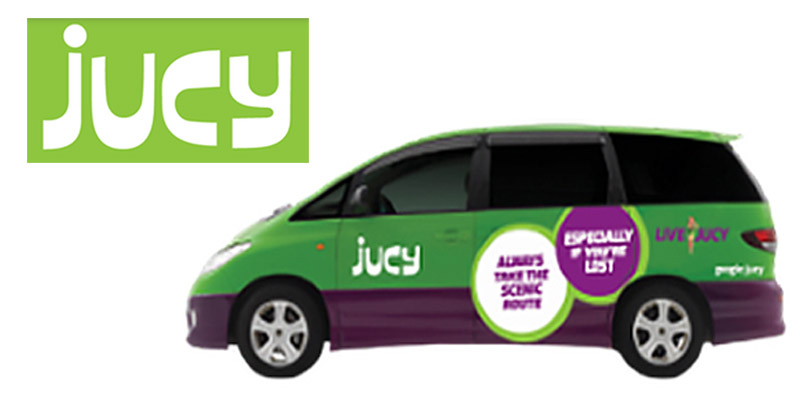 Conclusion: We Can Help You Find a Low Top Campervan That Fits Your Needs
No matter how small your budget—even if you want to hire a campervan for just a dollar a day—campervanfinder can help you to find a low top rental which is a perfect fit for your wallet, your itinerary, and your travelling style. Ready to get started? Just enter in the pickup location and dates you want on our homepage, and take a look at the great vehicles we offer from these top campervan brands!