4 Breathtaking Campervan Trips Near Devonport
While Devonport is a small city, it is a busy one. Thanks to the ferry runs between Devonport and Melbourne, it the gateway to the entire island for continental tourists. Nautical history enthusiasts will enjoy visiting the Bass Strait Maritime Center, and those who enjoy the beauty of nature will love the arboretum. But the adventure really begins when you pack up your campervan and embark into the wilderness.
There are a number of majestic national parks located just a short drive away from Devonport. While some of these could be day trips, they really are better as overnight trips since you are looking at a couple hours of driving in each direction. Plus there is so much to see in these parks that you could easily spend your entire vacation exploring any one of them.
1. Cradle Mountain-Lake St. Clair National Park
This is probably Tasmania's most well-known destination, a remote wilderness dominated by the lofty peak of Cradle Mountain. There are so many different ways you can explore this park. Climbers can summit Cradle Mountain. Those that would rather do something less demanding can take an easy walk around Dove Lake. If you are feeling more ambitious, you can take the famous Overland Track to Lake St. Clair, the deepest lake in Australia.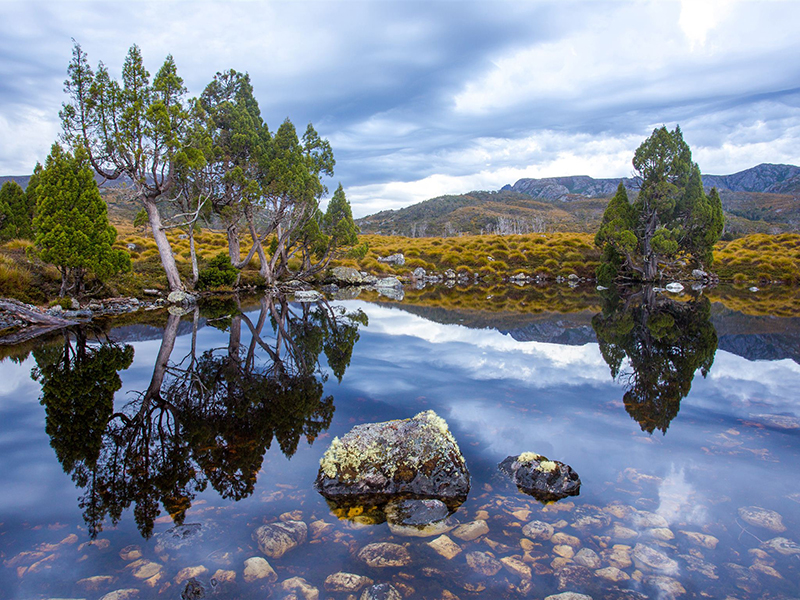 2. Walls of Jerusalem National Park
This alpine park is part of the Tasmanian Wilderness World Heritage Area, and is one of the most remote destinations on the island. In fact, there is no way to access Walls of Jerusalem National Park by road, so you will need to park your campervan nearby and trek in on foot. Check ahead before you visit and come prepared—weather conditions can be quite harsh and unpredictable. This destination is suited only to experienced bushwalkers.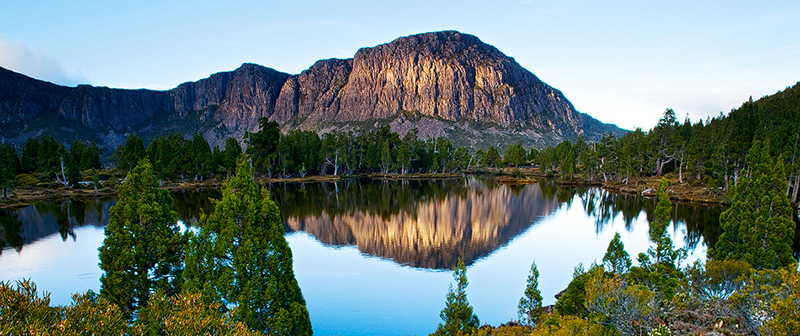 3. Central Plateau Conservation Area
You will find the Central Plateau Conservation Area right next to the Walls of Jerusalem National Park. If you are into fishing, this is one of the best places to catch trout in Tasmania. Known as the "land of a thousand lakes," its secluded waters are a refuge from the hustle and bustle of ordinary life.
4. Ben Lomond National Park
If you are after dramatic scenery, the jagged crags of Ben Lomond mountain will steal your breath away. Ben Lomond National Park is a skier or snowboarder's paradise, a snowy haven where you can enjoy the only downhill skiing available anywhere in Tasmania. If you drop by during the summer months, you can hike across a desolate landscape featuring staggering views.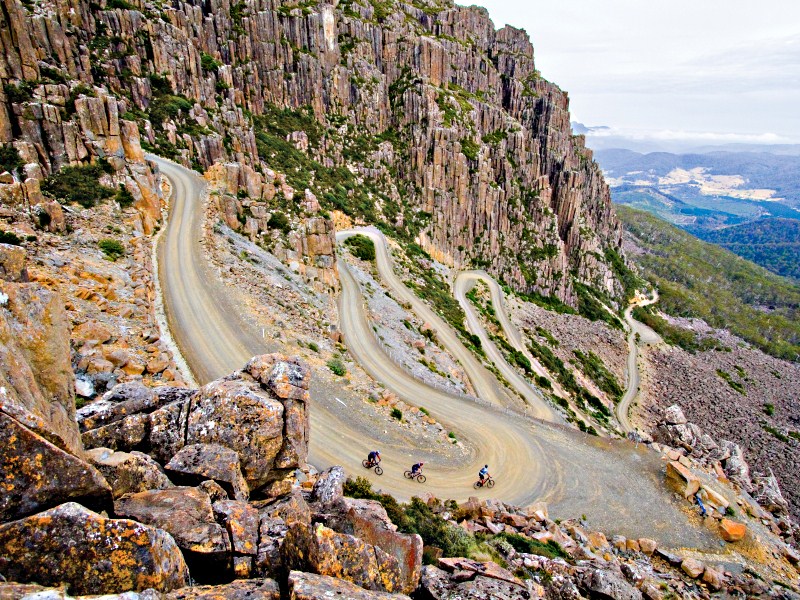 Now you can see why the ferry from the mainland connects to Devonport! While Devonport itself is a modest little town, it is right at the edge of natural riches beyond comparison. With an RV or campervan rental, you can take an extended trip in the mountains and high plateaus of northern Tasmania and experience the unique geological wealth which makes Tasmania one of the world's top tourist destinations year after year.