4 Stunning Desert Campervan Road Trips in the Northern Territory
The lovely coastal capital of Australia's Northern Territory is Darwin. Many visitors are tempted to use Darwin as a staging post to explore the nearby Kakadu and Litchfield National Parks, but the Northern Territory is a big expanse, comprising a significant portion of the desert Outback. If you do not take any campervan road trips deep into the heart of the Outback, you are missing out.
So we suggest spending some time up near Darwin, but also using Alice Springs as a staging ground to explore some of the inland parks. Here are a few we recommend!
1. Alice Springs Desert Park
This is a unique desert educational park which is located in Alice Springs on 3,212 acres of land. It is not a wilderness park; it is actually a member of the Zoo and Aquarium Association (ZAA).
Park your motorhome in town and spend a day exploring the exhibitions. These habitat areas represent different desert zones located throughout central Australia, some of which you may visit on your other road trips. View cockatoos and water birds in the Desert Rivers exhibit, or visit the Nocturnal House to see elusive nocturnal desert mammals, birds, reptiles, and invertebrates. Other features include Sand Country, Woodland, Nature Theatre, and Aboriginal Survival.
A visit to the Alice Springs Desert Park is a great way to see elements of the desert you might otherwise miss on your sojourns.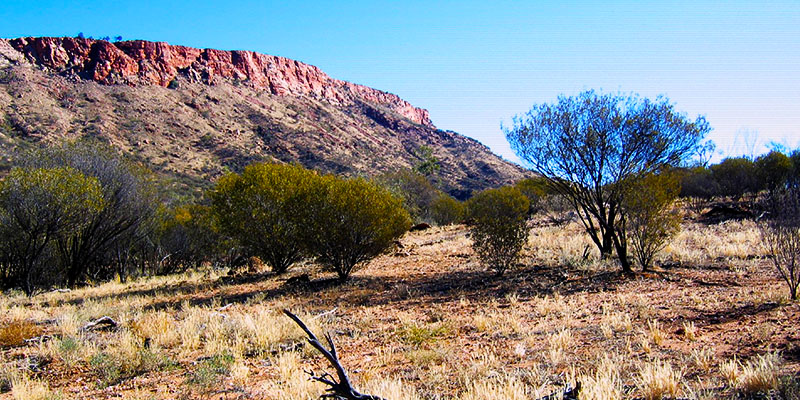 2. Owen Springs Reserve
Just outside of Alice Springs is the beautiful 1,570 square kilometer Owen Springs Reserve. This is the perfect place to take your 4WD camper out for a drive through tranquil bush. Explore rocky gorges, red sands, and the old Owen Springs Homestead ruins.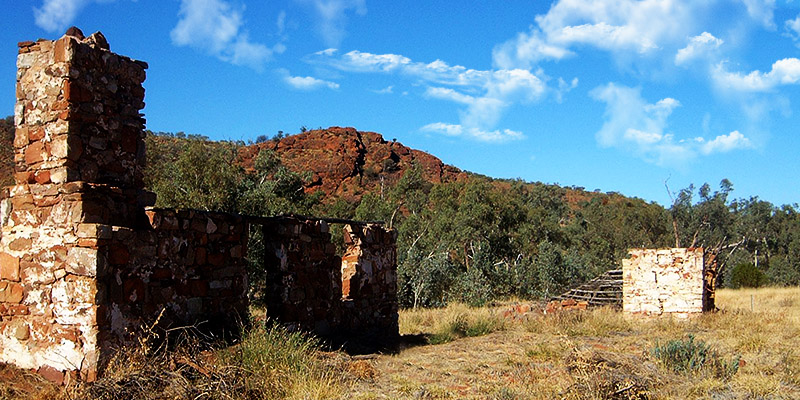 3. Watarrka National Park
Drive 323 kilometers southwest of Alice Springs, and you will come upon Watarrka National Park at the west end of George Gill Range. Kings Canyon, which ascends 100 meters over Kings Creek, is one of the most famous and photogenic sights in all of Central Australia. As 4WD is recommended on Red Centre Way, a rented campervan is ideal for this road trip.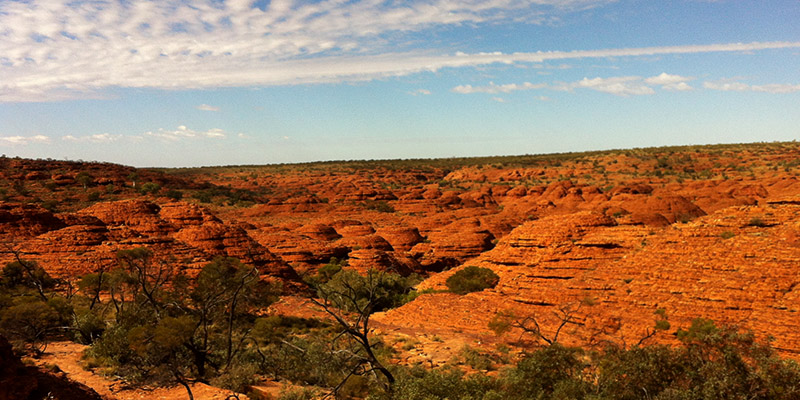 4. Ruby Gap Nature Park
This park is named for the rubies which David Lindsay thought he discovered there in the late 19th century (they turned out to be garnets). Drive to this remote wilderness in your motorhome and challenge yourself to rugged hikes. Just be aware that most of the trails in Ruby Gap are only appropriate for experienced hikers, so beginners should read up on the trails in advance and make sure they do not overextend themselves. This park is a study in colorful contrasts: deep blue sky, red rock, and a startlingly green river.
As you can see, there are a lot of reasons to drive south and spend some time in the Alice Springs area. If you don't, you will miss out on so much of the desert which characterizes the Northern Territory and which is the beating heart of Australia's Outback wilderness. So make the most of your campervan or motorhome rental in Alice Springs, and head out to some of the most remote and magical terrain on the planet!