5 Premium Features You Will Find in Most Motorhome Rentals
What is it like to hit the road in a motorhome rental? If you have never rented a motorhome before, you may wonder if you will be roughing it exploring Australia's Outback this way. You might be concerned that you won't have the same amenities that you would if you were staying in a traditional hotel.
But many people are surprised when they discover just how well-equipped the average motorhome rental is these days. Some of the premium features you will encounter in a rented campervan easily rival anything you would find in a hotel—and in some cases, you may actually discover that you are more comfortable.
Here are premium features which are now available in most campervan rentals:
1. Entertainment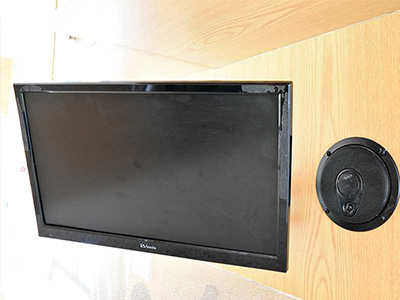 Thankfully, if you want to just come back to your motorhome and kick back on the couch or bed, you can. Most motorhomes these days include at least one flat screen TV, if not two. Most motorhome rentals also come with DVD players, so if you bring along a few of your favorite films, you can keep yourself entertained. This is also a great way to keep kids happy when they are too tired to go on any more hikes.
2. WiFi
Another premium feature now available in motorhome rentals is WiFi. That means that you can connect your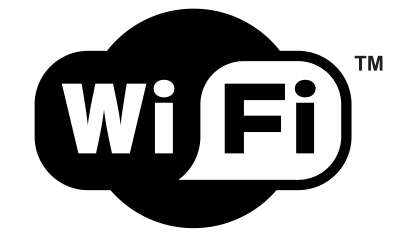 laptop or mobile device to the internet anytime you are in range of an available connection.
This feature is great not just for entertainment (stream movies and TV online or play your favorite online games), but also for making sure you stay safe on the road and know where you are going. With your WiFi connection, you can check weather and road conditions, double check directions, search for nearby restaurants and gas stations, and make on-the-fly changes to your trip plans as needed. Taking a road trip has never been so easy.
3. Air-conditioning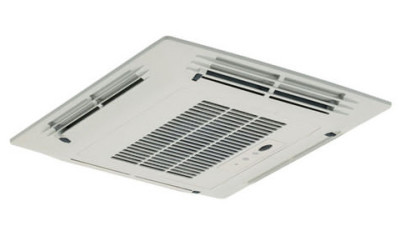 Scorching temperatures are not uncommon in Australia's Outback. This causes many people to worry that if they rent a motorhome instead of staying in a hotel, they will end up being hot all night.
While this is an understandable concern, it is also one that you can let go of. Most motorhomes these days include air-conditioning both in the driver and passenger seats and in the main cabin. That means that you can stay cool and comfortable both while you are driving and while you are parked.
For that matter, many motorhomes also provide central heat. So even if it is really cold, you can still be warm inside your vehicle. You can travel in a rented campervan during any season in Australia and have a wonderful experience.
Note. You will need to be at a powered campsite or hooked up to a generator to run the air con or heating when the engine is off.
4. Toilet and Shower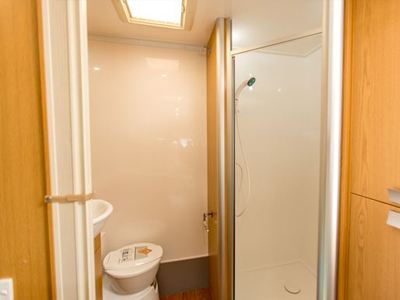 If you have never stayed in a motorhome, you also may be concerned about hygiene. How will you stay showered and clean during your Australian Outback getaway? What if you need to use the bathroom?
You may imagine that a bathroom with a toilet and shower is a "premium" feature, but they are almost ubiquitous in motorhomes for rental these days. Most toilets in motorhomes flush by stepping down on a foot pedal. As for the shower, cold and hot water should be available (which means you also get hot water to wash your dishes). You generally do not need to bring your own towel; bath towels are usually included with your rental.
5. Kitchenette
Most motorhomes now include a kitchenette as well. What you find in the motorhome kitchen may vary quite a bit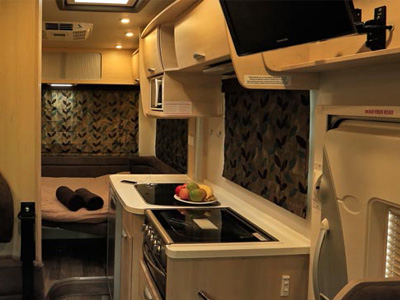 from one model to the next, but commonly motorhome kitchens include the following:
• Microwave
• Gas stove (typically with three burners, sometimes with four burners)
• Refrigerator and freezer
• Hot and cold running water
• Sink for washing dishes
• Tea towels, cooking utensils and eating utensils, dishes
• Oven (less common, but sometimes available)
This is one of the most helpful features you will find in a motorhome rental, and actually a great reason on its own to consider a motorhome instead of a traditional hotel stay. While some hotels include a small fridge and microwave, they rarely offer a gas stove or a sink—much less cutlery and utensils. A kitchen really adds value to your motorhome rental. Cooking in the motorhome can save you money, and it can also be indispensable if you are staying in a national park and do not want to drive out to grab a bite to eat a restaurant.
Less Common Luxury Features
While all of the above luxury features are now so common as to be nearly ubiquitous in motorhome rentals, there are a few less common luxury features which you may also stumble across in some vehicles.
Some premium motorhomes include a second outdoor kitchenette. This can be found in a compartment on the outside of the campervan. Opening it up typically will reveal a grill and a sink, and sometimes other cooking implements and cabinets. This is of course an awesome feature if you enjoy grilling out.
Another luxury feature you will find on a few premium motorhome rentals is an outdoor entertainment center. This will include a flat-screen TV and sometimes a DVD/Blu-ray player along with a high-quality audio system.
Conclusion: Travelling in a Motorhome is the Essence of Comfort
A lot of people are under the mistaken impression that travelling in a motorhome is roughing it, but nothing could be further from the truth. Actually, travelling in a motorhome is the essence of comfort. You get to take your bed with you everywhere you go along with a fully functional kitchen, shower, and bathroom—and you get to stay entertained with a sophisticated modern entertainment system. Meanwhile, WiFi access allows you to stay connected to friends and family back home, look up directions, and stay safe on the road. A rented motorhome is the way to see Australia!