See 10 Of The Best Camping Spots In Sydney Right Here
Feel like trading in that hotel room for your next vacation?
Want to enjoy the outdoors and see all of the beauty that Sydney has to offer?
If you have been thinking about your next vacation and want a change from the usual hotel rooms and rental cars, then you may want to consider the many campsites in and around Sydney.
Here's a closer look at 10 of the Best Camping Spots in Sydney.
NRMA Sydney Lakeside Holiday Park
Located on the famous Northern Beaches of Sydney, you'll find not only camping sites, but also caravan and cabin accommodations. If you will have children in your party, then this will make the ideal getaway, as there are many activities for the kids such as playgrounds, kids movies and face painting.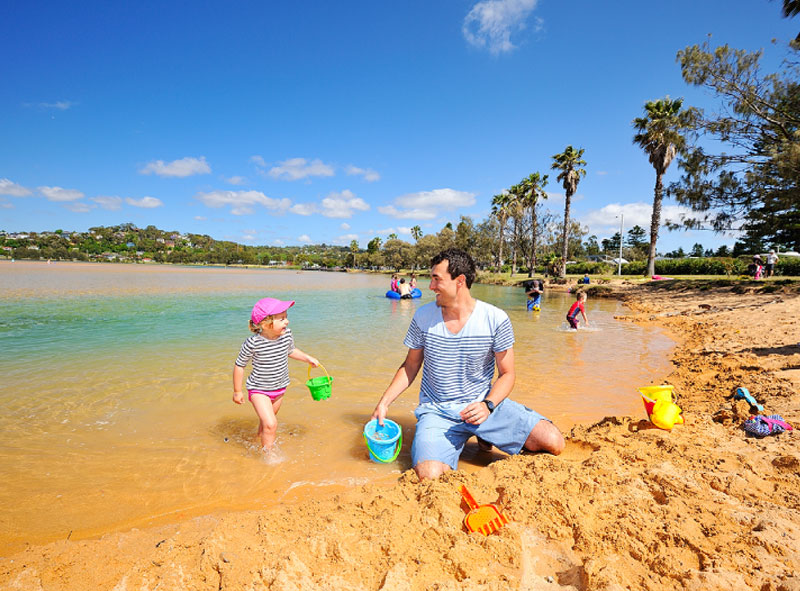 Lane Cove River Tourist Park
With options to camp in a tent, caravan, or even beside your vehicle, you'll be able to find something that will suit your needs. There are picnic tables available, showers, toilets and drinking water. You can even opt for a powered site for as little as $37 a day. Described as peaceful, you'll get the rest you need at night to get you ready to explore the nearby Lane Cove National Park by day.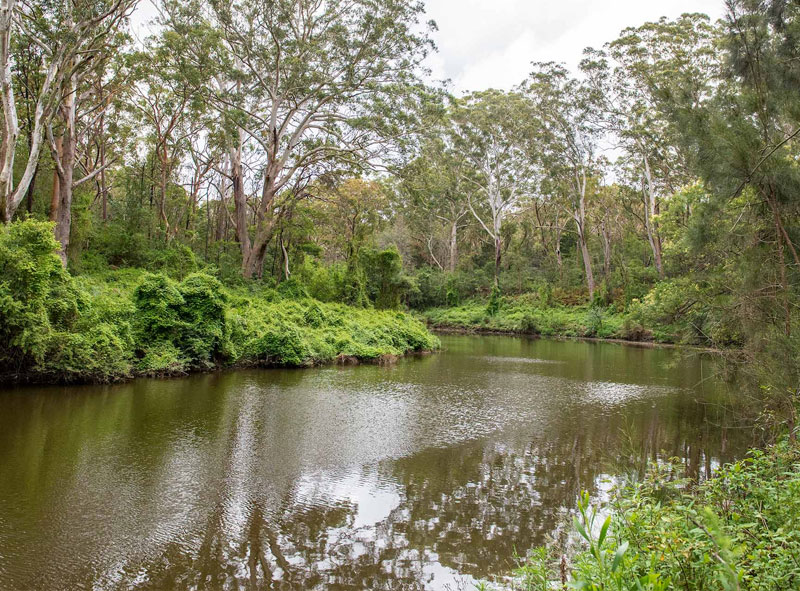 The Basin Campground
Found in Ku-ring-gai Chase National Park, the Basin Campground is the only location where you can camp within the park. This area gives you a great view of Pittwater, allows you the ability to jump right in the water or take off on a bike ride. Keep your eye out for kookaburras or if you are lucky, some of the swamp wallabies.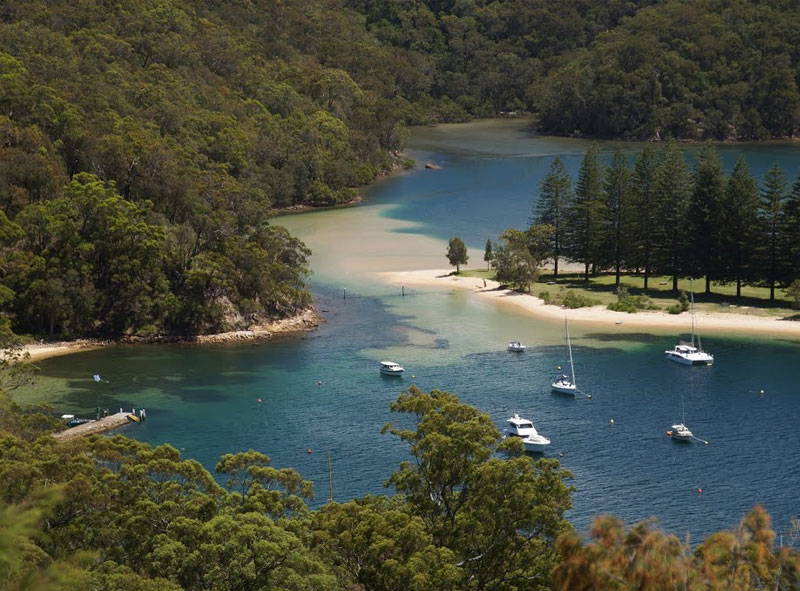 Durras Beach
Want to have THE ultimate adventure? Want to see a kangaroo up live? Or perhaps you want to see tons of birds, enjoy some snorkeling or surfing during the day, and grill up the fish you just caught at night. If you are looking for a beach camping destination that has it all, then be sure to give Durras Beach a shot.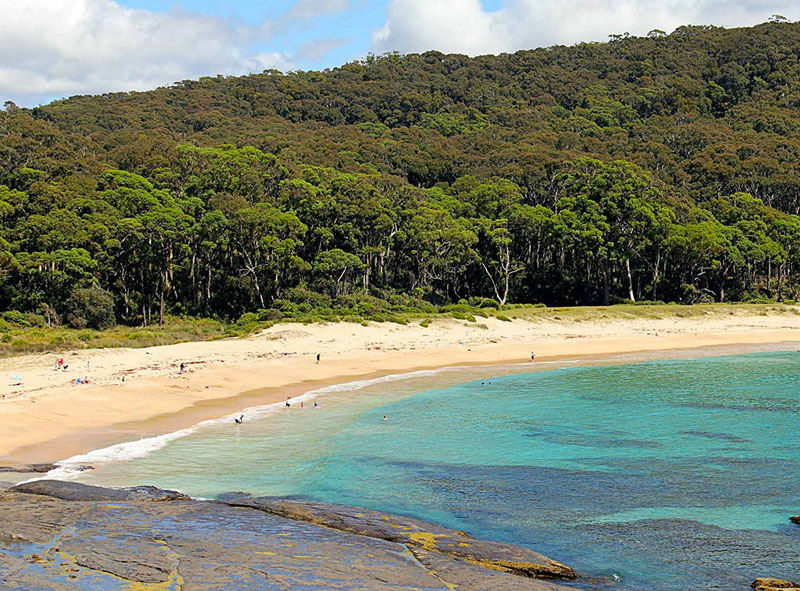 Cockatoo Island
Just a short trip and ferry ride from Circular Quay is Cockatoo island. You'll get a great view of Sydney Harbour, while being able to choose your level of camping. That's right. You can pitch your own tent, try out a campsite already set up for you, OR go big with glamping. Yes, that's a real word. Glamping is glamour camping with a luxury tent and bedding, which is basically an outdoor hotel room.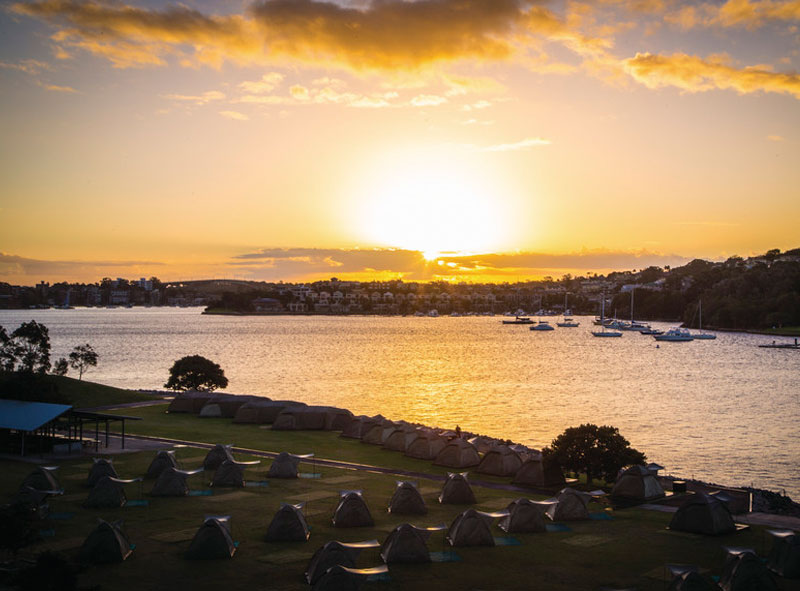 Upper Colo Reserve
Located next to the Colo river, this wilderness experience is perfect for the family looking for a one of a kind camping experience. A true wilderness adventure, they would like to keep it preserved for future generations and ask that the only thing that you "take" is photographs.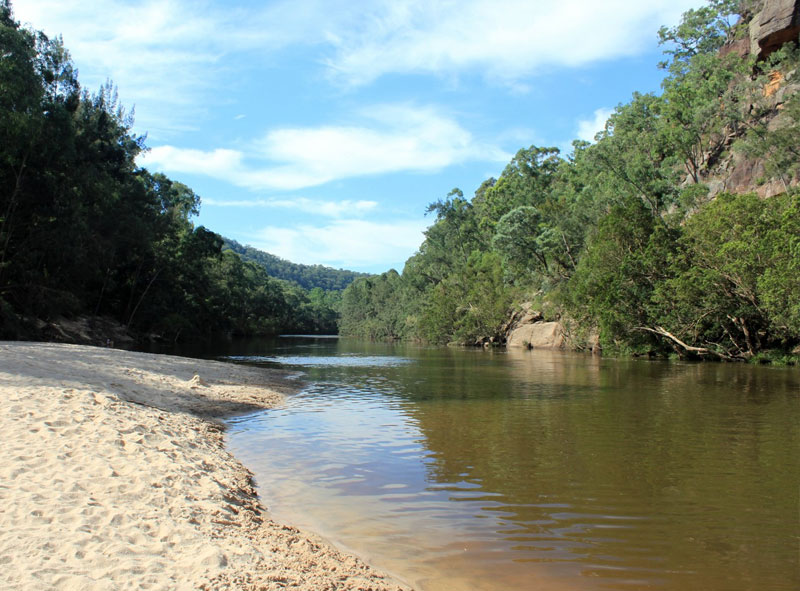 Newnes Campground
Are you on a budget? If you are then this is THE campsite for you. Run by the National Parks and Wildlife Service, this site is absolutely free. You can't book ahead of time and you will pay nothing. It makes sense though that it costs nothing, as the view and scenery is literally priceless.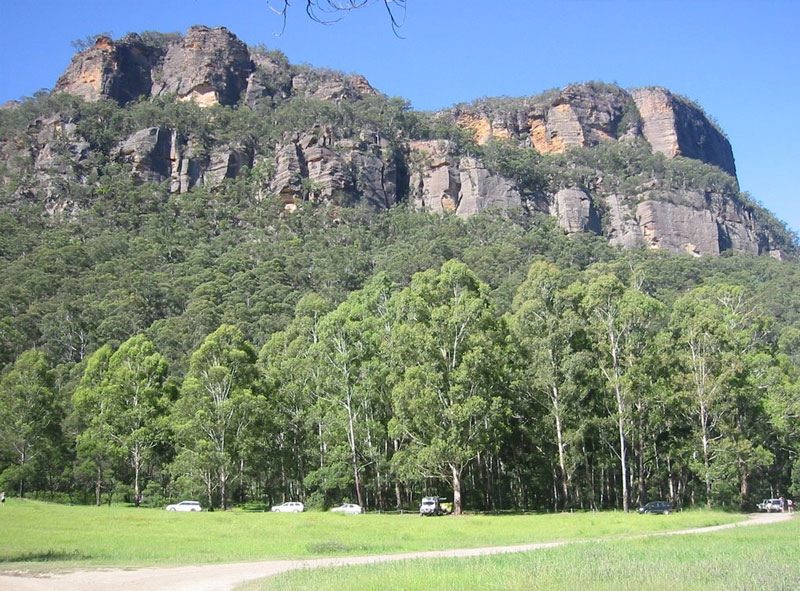 Glenworth Valley
Do you enjoy horse riding? Want a large 200-acre river front campground? The campgrounds at Glenworth function all year round, and serve small and large groups, offering the option of permanently set up tents or eco cabins.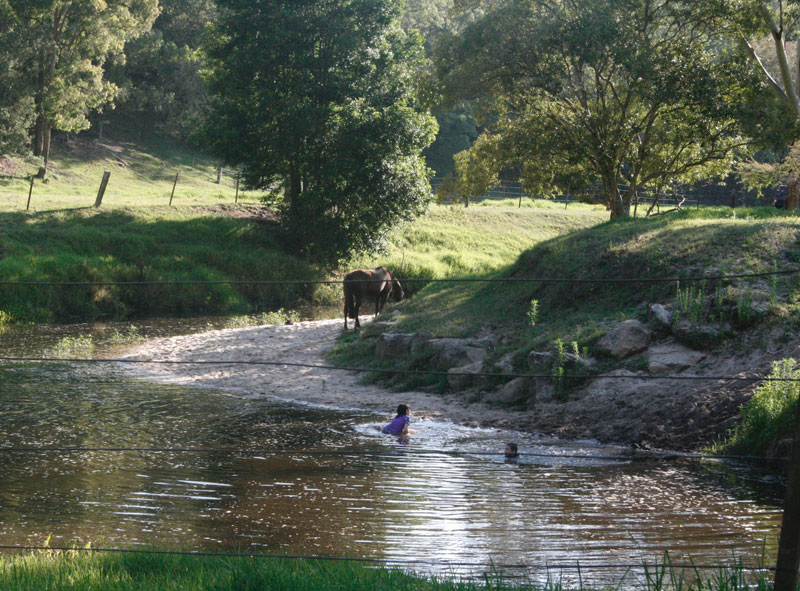 Patonga Camping Ground
Do you need a relaxing vacation? Want a campsite with a variety of amenities? You can enjoy the creek or the beach, do your laundry and even pop in to the local tavern nearby.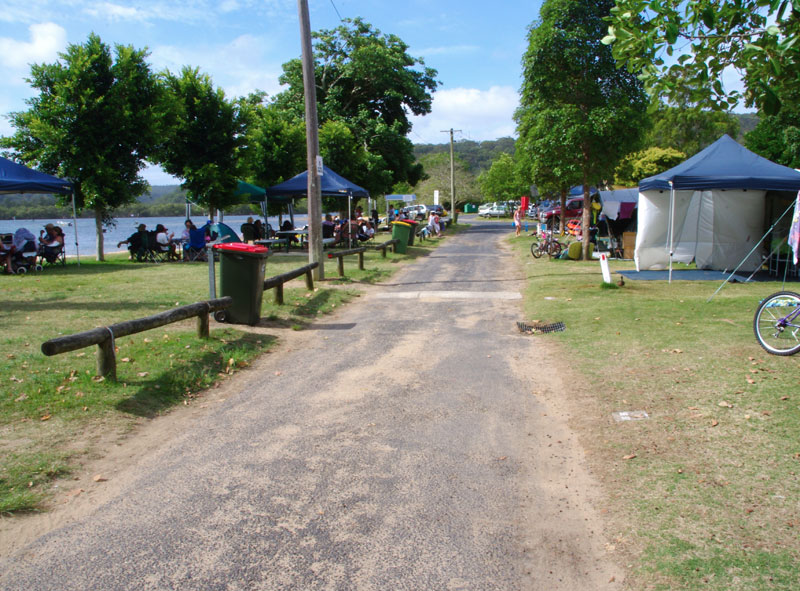 Bonnie Vale Campground In Royal National Park
Whether you decide to bring your caravan or set up your tent, your family is sure to enjoy this camping spot in the Royal National Park. So, what's the BEST part? You won't need to "rough it" if you don't want to. You'll find toilets and hot showers that you can enjoy after taking a dip in the water.
If you hire a Motorhome in Sydney and are looking for a camping spot in the area, you are sure to find one on this list.
Go glamping in Cockatoo Island or check out Newnes Campground for a completely free adventure. Just be sure to make your next vacation, a camping one.