Tips to Plan a Weekend Break in a Camper
Tired of the hustle and bustle of urban life? Renting a campervan is a great way to get away for the weekend without paying the steep price of a hotel room. You can park right in one of Australia's gorgeous national parks and enjoy the comforts of home, complete with a kitchen, bathroom, cozy bed, and small but functional living space.
Staying in the campervan instead of a hotel also eliminates drive time to your destination (the park itself), which is essential when you only have a weekend to get away.
But planning a weekend break involves time, research, careful planning, and attention to detail. Because the trip is so short, you don't really have room for mistakes. Here are some tips to help you plan a smooth and enjoyable short vacation.
1. Choose the right vehicle to hire.
A great weekend getaway in a campervan or motorhome starts with the right vehicle. Pick one which you will be able to drive comfortably and safely. In some cases, that might be a reason to choose a small camper over a large motorhome, even if you would like all that space. On the other hand, make sure you will have enough room that your travelling companions won't be cramped.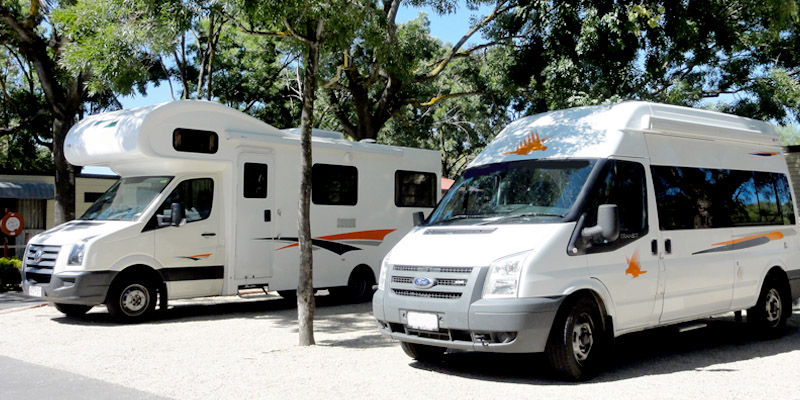 2. Find out exactly what your rental includes (and bring what you need).
You should never make assumptions about what a campervan or motorhome includes. For example, take the matter of cooking and eating. Is there a fridge and freezer, or an esky? How big is it? Will you have a stove top? How many burners does it have? Are dishes and cutlery included, or do you need to bring your own? Make sure you bring all the essentials so there won't be any surprises.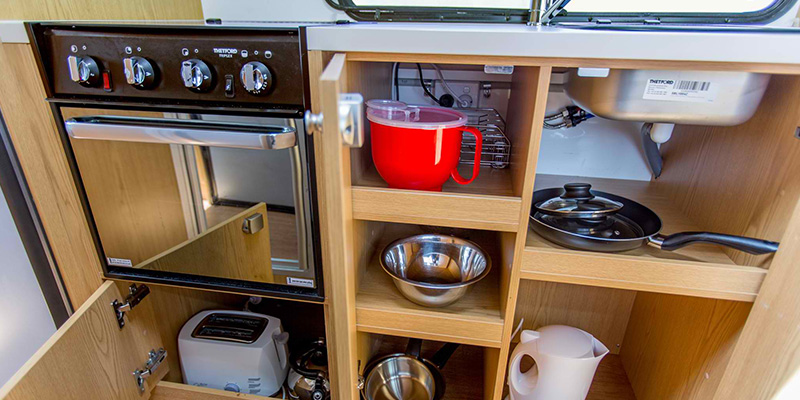 3. Think ahead about meals.
While we are on that topic, you should definitely plan ahead when it comes to food. With just a weekend for your trip, you are not going to want to spend the whole time driving around looking for a bite to eat.
Decide in advance if you want to eat out, and if so, pick a few restaurants you might be interested in and note their locations, phone numbers, and prices. If you are going to eat in, decide on specific meals which will be fast and easy to prepare in a limited space with the appliances your camper provides, and pack the relevant ingredients.
You should also bring snacks. In fact, you should bring more snacks than you think you will need. It is almost inevitable that you will end up eating more than you expect, because road trips demand extra energy. If you do not have the extra snacks ready, you'll probably be tempted to stop and spend time and money eating out when you would rather be doing something else.
4. Research the area and come up with a short list of activities.
Can you have a fun weekend break going blindly to a new location with no knowledge of what there is to see and do in the area? Sure, but you will probably miss out on a lot of what it has to offer.
You should always research the place you plan to visit in advance to find out all about what there is to do there. This is also a great time to get the general layout of the roads and learn about any traffic issues you might encounter.
You may come up with a long list of things you would ideally like to see and do, but I suggest that you parse that list down as much as possible. Squeezing as much as you can into a single weekend will feel rushed; you will have a lot of experiences, but not necessarily full experiences.
Instead, I suggest coming up with maybe a half dozen activities you would really enjoy. Star a couple of them as your top choices so that you won't waste time arguing with yourself when you finally get there. Then prioritize the remaining activities in order based on how badly you want to do them. You probably will not get around to them all. But if you really immerse yourself in just a couple of amazing experiences, your trip will be unforgettable.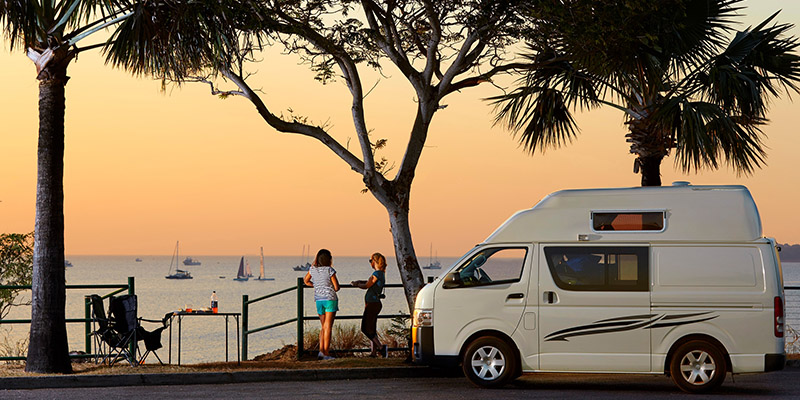 5. Be open to improvisation and change.
Last but not least, perhaps the most important step to planning the perfect weekend break is to accept the fact that a lot of your plans will go awry. It is very rare for any trip to proceed smoothly entirely according to plans.
But if you are open to improvising and willing to follow the flow, you may very well end up having awesome experiences you never could have planned for. Maybe you are given the wrong order at a restaurant, but it turns out to be delicious. Perhaps you take a wrong turn on the highway, but you end up discovering a beautiful spot you would have missed.
If you spend all your time being stressed because your plans fell through, you will miss out on the joy of these delightful surprises. So approach your trip with an open mind and a willingness to embrace adventure.
You now should be ready to plan the perfect weekend break in your campervan or motorhome. A weekend flies by fast, but if you plan your getaway right and are open to improvisation and flexibility when needed, you can have an amazing time!