The World's First 6×6 Camper – Meet the Action Mobil Global XRS 7200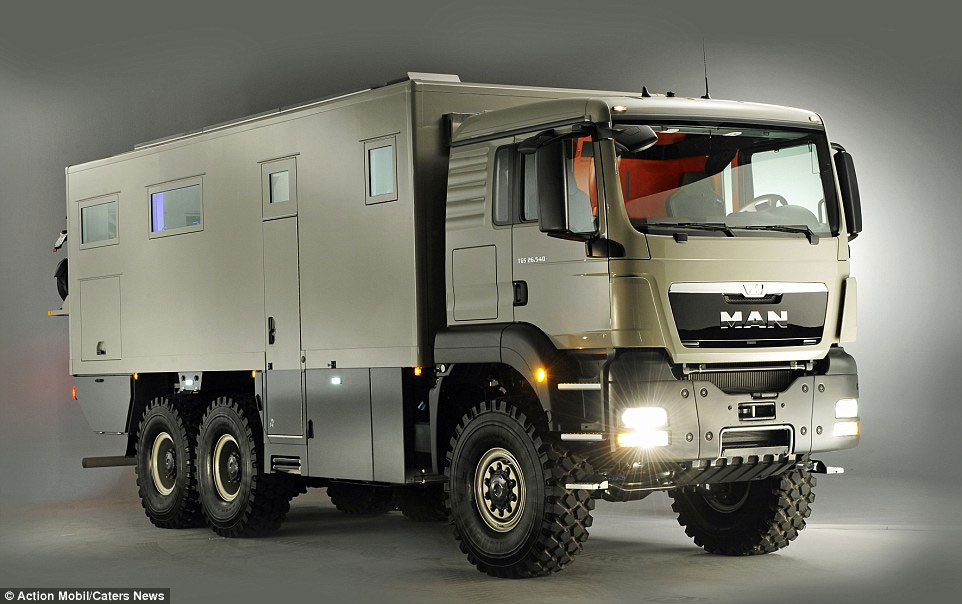 Why stick with four wheels when you can have six? This luxury off-road Global XRS 7200 weighs in at 18-tonnes and costs over $1 million dollars!
The vehicle was designed by Action Mobil, a company founded by Stefanie and Otfried Reitz, both advertising executives at the time.  They needed a vehicle to travel through the backcountry of Africa for a photo shoot, and 4×4 vehicles simply weren't cutting it.  Eventually they decided to come up with their own solution, and the Global XRS 7200 was born.
Why the 6×6 drive model, instead of the typical 4×4?  For one thing,the two extra wheels add redundancy, protecting the vehicle in case something goes wrong, like a puncture.  For another, six wheels exert less pressure on the ground than four wheels.This means that it's less likely the vehicle will sink into soft mud. The vehicle can better handle slippery surfaces which lack friction.Plus, the 6×6 design offers more comfort.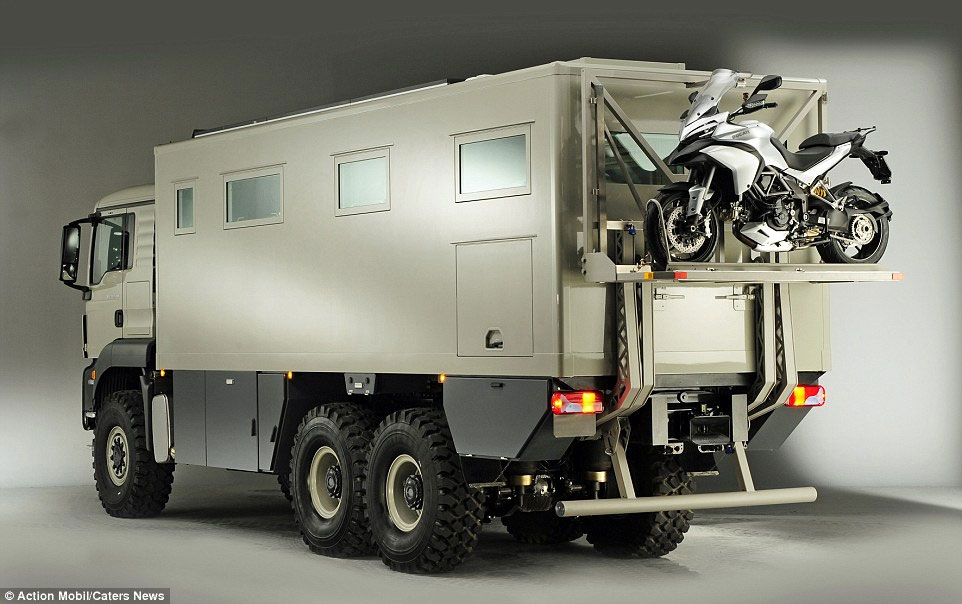 Speaking of comfort, Action Mobil thought of it all.  The exterior of this vehicle may look rugged, but the interior is downright luxurious.  Check out the beautiful paneling and countertops.  The kitchen is equipped with a Gaggenau induction cooktop and steam oven.  There's a fridge and freezer for perishables.  The Global XRS 7200 is also equipped with a full washer and dryer.  The dinette set can be converted into a bed for additional sleeping space.  The bathroom has a sink, toilet, and shower.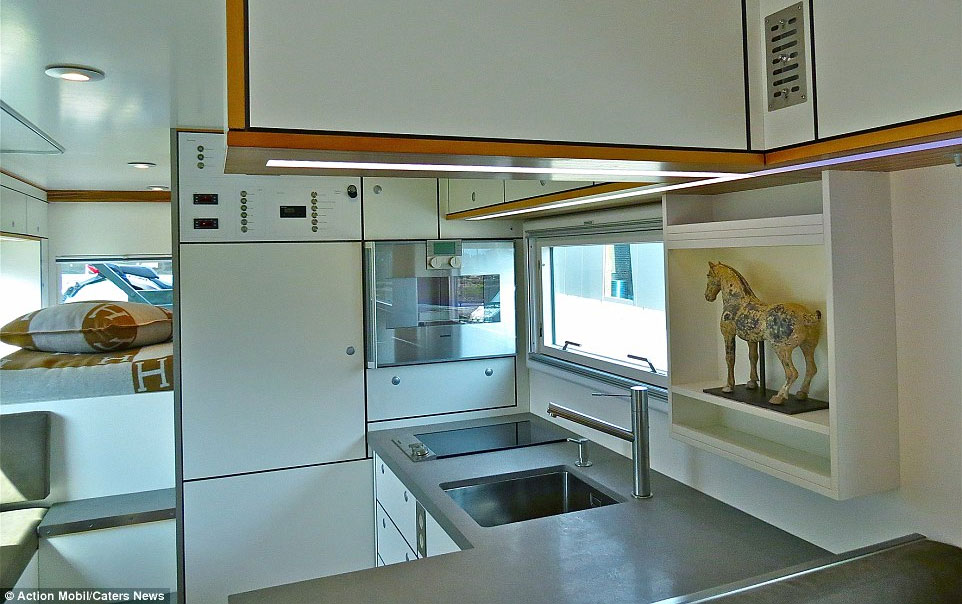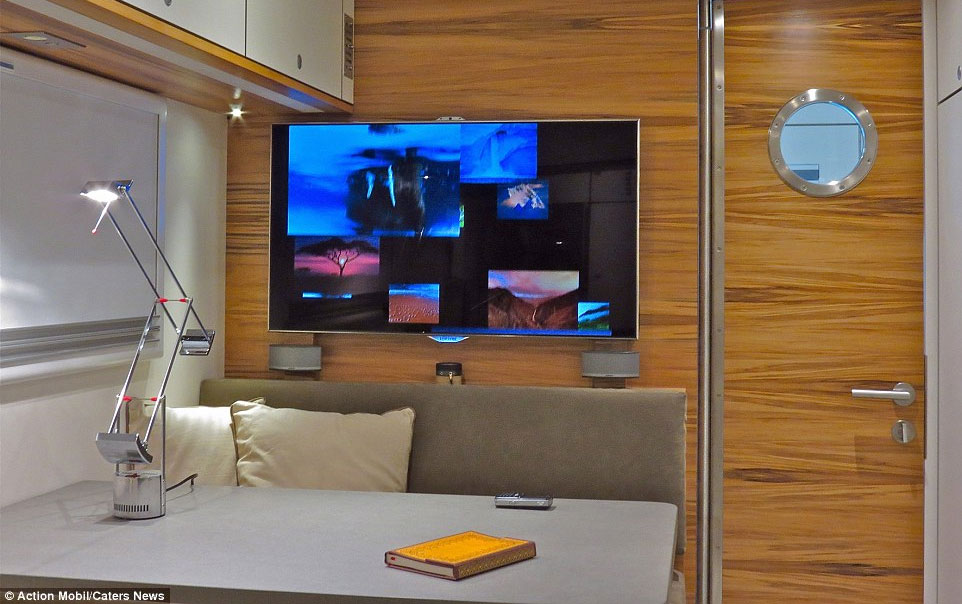 What about power?  For long journeys off-road, you have two sources of power you can rely on.  The 720Ah lithium-ion battery with 5,000 watt inverter charges while you are on the road.  If you run out of battery power, you have nothing to worry about with a 1,440-watt solar panel on the roof.  This vehicle is ready for adventures deep into the back country or for serious off-the-grid living.
Not the most expensive motorhome but without a doubt, this is one of the coolest recreational vehicles we've ever seen!  It just goes to show what manufacturers and designers can achieve when they let go of traditional conceptions about design.  Four-by-four campers can be great, but they don't hold a candle to this impressive 6×6 model!