The World's Most Expensive Motorhome – $3.7 million dollars worth!
You might think that this sleek, futuristic motorhome is a custom job, but it is actually the EleMMent Palazzo, designed by the Austrian manufacturer Marchi Mobile.  This luxury yacht-on-wheels is constructed on a Volvo chassis with a Volvo engine. The powerful engine and chassis design is inspired by the trucks that Marchi Mobile used to make.
Why is so much power needed?  Well, much of the interior of the $3m EleMMent Palazzo is made out of marble, so there is a lot of weight to haul.  Even though the interior design is opulent, it is elegant enough not to appear gaudy or ostentatious.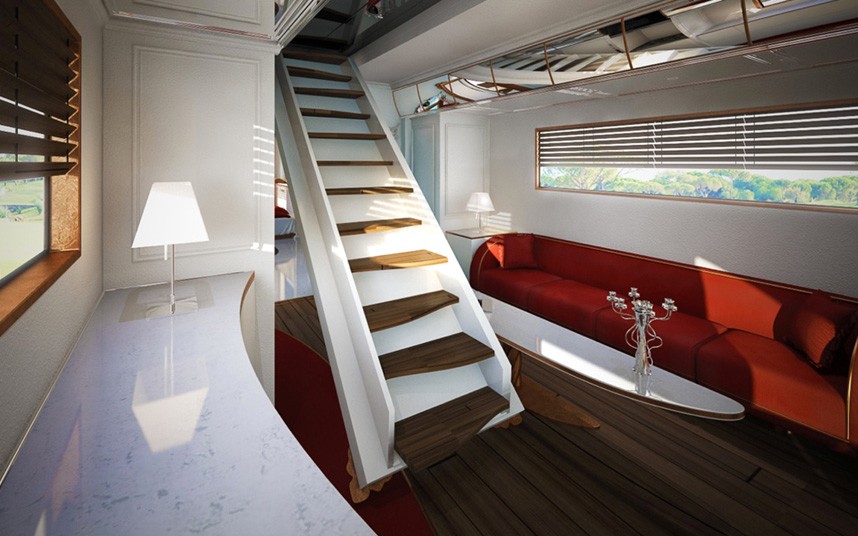 One highlight of the vehicle is its "Sky Lounge," which offers seating and a canopy for shade on the top of the vehicle.  Most recreational vehicles do not include any seating on the roof; those that do usually seem to throw it in as an afterthought.  This is anything but—it is one of the key features of the Palazzo.  With a beautiful view of the surroundings and a sense of seclusion and exclusiveness, it's like being on a nightclub rooftop.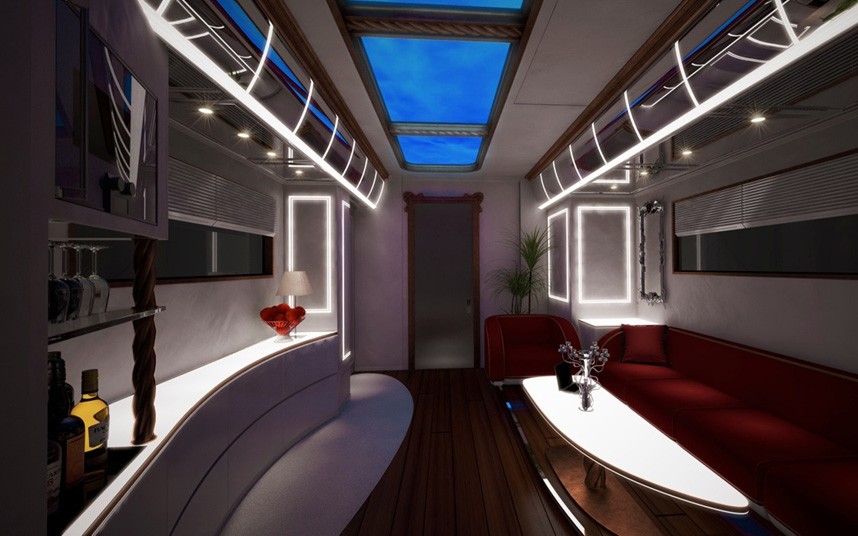 Another amazing feature is the driver's cab.  The organic curving lines featured in the Palazzo were designed by Luigi Colani, who also contributed his design to vehicles in the Alfa Romeo, BMW, and Fiat lines.
This vehicle cab really takes things to a new level.  The offset of the driver's console allows for an unobstructed view from the passenger side.  The round window offers a breathtaking look at the vehicle's surroundings, and the three-pronged windshield wiper is reminiscent of a propeller, giving the cab the aerial feel of a cockpit.
This futuristic luxury RV Motorhome is already available if you can pony up the AUD$3.7 million you need to afford it.  Marchi Mobile has some units already for sale, and will also work with customers on a commission basis.  Most of us will never be able to afford the EleMMent Palazzo, but we can admire it from afar.  It truly is a beautiful and imaginative vehicle!