10 Of The Most Beautiful FREE Campsites in Australia
Australia is a land of stunning contrasts. As you journey across its diverse countryside, you might fall asleep one night in a lush forest to the tranquil music of a waterfall, and watch the sun set over the arid, windswept desert the next.
Best of all, you can do it for free, or what they call free camping, if you are willing to do a little research before you embark on your journey! When you travel in a campervan or motorhome, you will find there are many exquisite sites where you do not have to pay a dime to spend the night. Here are ten of the most beautiful free campgrounds in Australia!
1. Newnes Campground
If you are looking for dramatic surroundings and a camping spot in Sydney, the Newnes Campground in Wollemi National Park is a breathtaking campsite north of the Blue Mountains. The scenery alone is enough to recommend this site with soaring sandstone cliffs and graceful eucalypt trees—but Newnes is not without its facilities either. Amenities include toilets and barbecue pits.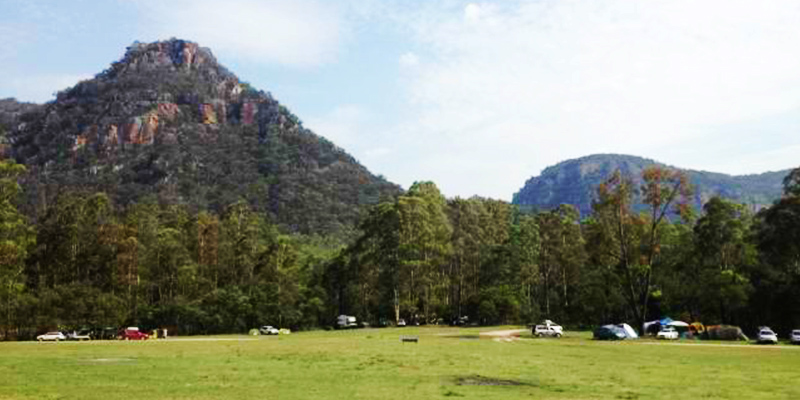 2. Bendeela Recreation Area
You will find this lovely free campground along the Kangaroo River. The open spaces here and the opportunities for swimming, fishing and canoeing make it a perfect destination for families. This is also a great spot if you are trying to spot some elusive bare-nosed wombats.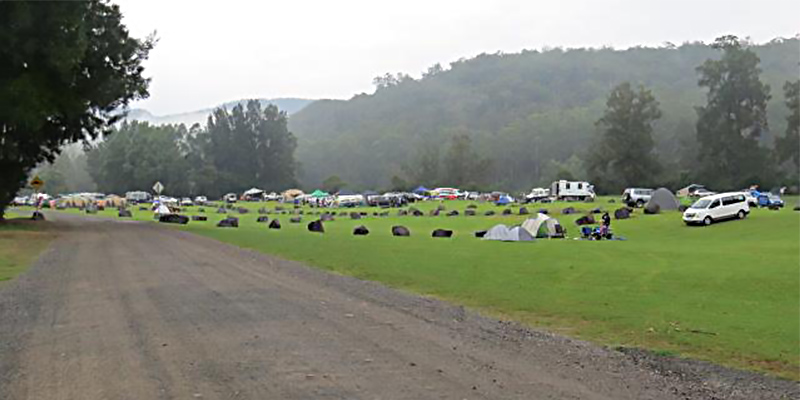 3. Paddys River Falls Camping Area
This free campground is another excellent destination if you enjoy swimming and fishing. It also makes a great staging post for bushwalking, horseback riding and mountain biking. In the morning you can watch the mist rise off the Paddys River. Make sure that you bring your own drinking water to the site as well as your own firewood. Also be aware that there are no dump sites.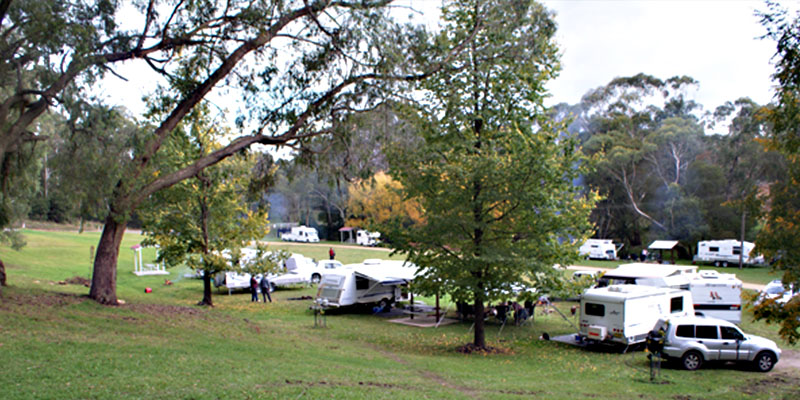 4. Frying Pan Creek Camping Area
This scenic campground is situated on the banks of the Telegherry River. It is a prime destination for mountain biking enthusiasts. It is a great campground to visit in your 4WD vehicle as 2WD vehicles may only access it in dry conditions. There is no water or firewood provided at the site, so bring your own.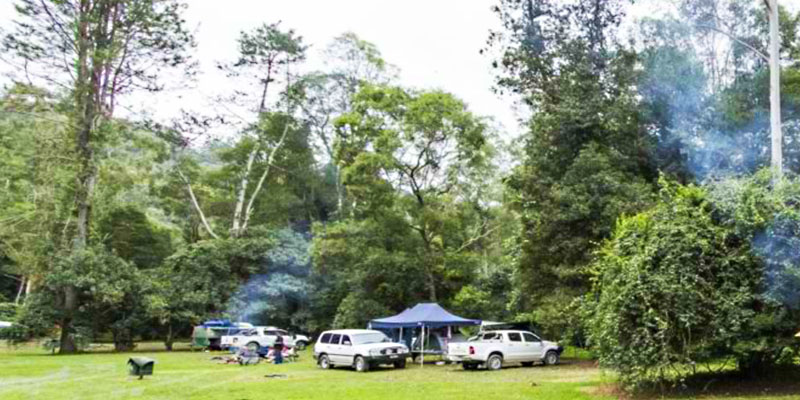 5. Blue Pool Camping Area
Visit the Briagolong State Forest, and you will find Blue Pool Camping Area located along Freestone Creek. Blue Pool is a popular swimming hole where you can take a dip and refresh yourself on a hot day. You also can take a short hike to a lookout above the creek or explore the nearby fern gully. There is a toilet at this free campsite.
6. Bidjar Ngoulin Camping Area
This campground is located along the Munda Biddi Trail, a long-distance trail for cyclists which takes you through some of Australia's most beautiful bushland. Eventually the trail will extend clear from Albany in the south to Mundaring, north-east of Perth. At this campground, you will find ample amenities, including toilets, tables and seats, and shelters. Water is provided, but it is recommended to bring your own.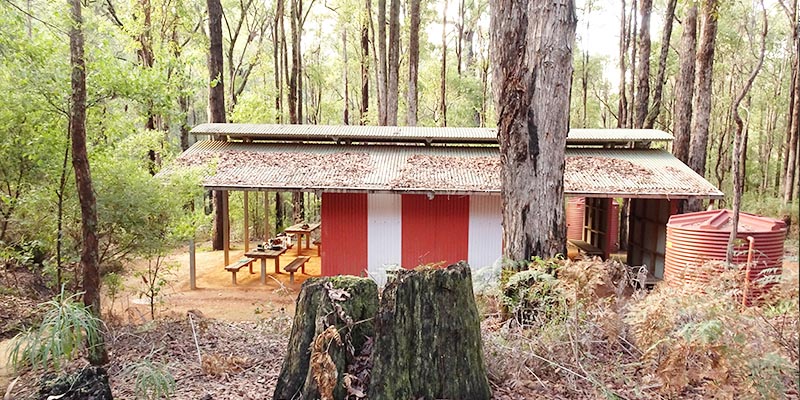 7. Apsley Waterhole Camping Area
Another scenic swimming hole in Douglas-Apsley National Park is the Apsley river swimming hole. This campground is located just a short distance away, and provides you with a shady location to relax and enjoy the beauty of nature. Make sure that you bring your own water. Also be aware that campfires are not permitted between the months of October and April.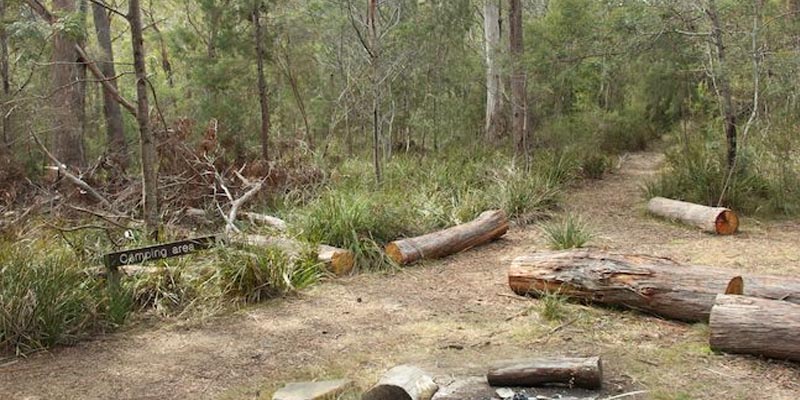 8. Stevenson Falls Scenic Reserve Rest Area
This lovely campground is located near the tranquil Stevenson Falls in a lush forest environment. It is a great place to fish, and pets are allowed in the campground. Amenities include barbecue pits and creek water. You must treat the creek water to drink it, or bring your own. There is no dump point here, but there are toilets.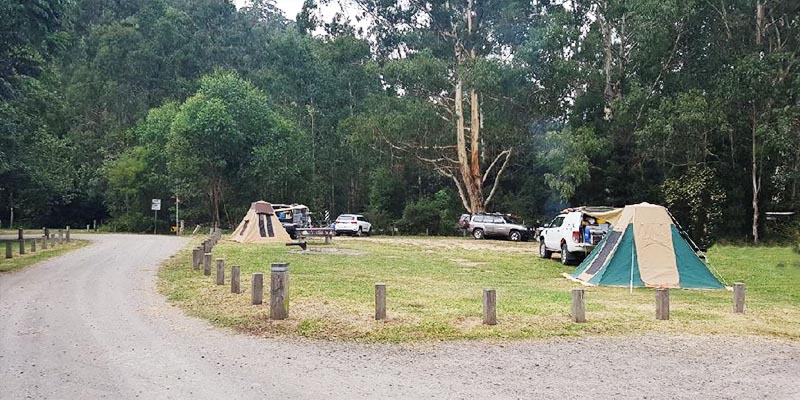 9. Firth Park Camping Area
With its grassy meadows, majestic trees, and serene lake, Firth Park Camping Area may be one of the most idyllic free campsites around. Amenities include fire pits and picnic tables. There are only a few spots here suitable for campervans (it is mostly tent spaces), so call ahead to make sure you will have a spot. Toilets are available, but bring your own drinking water.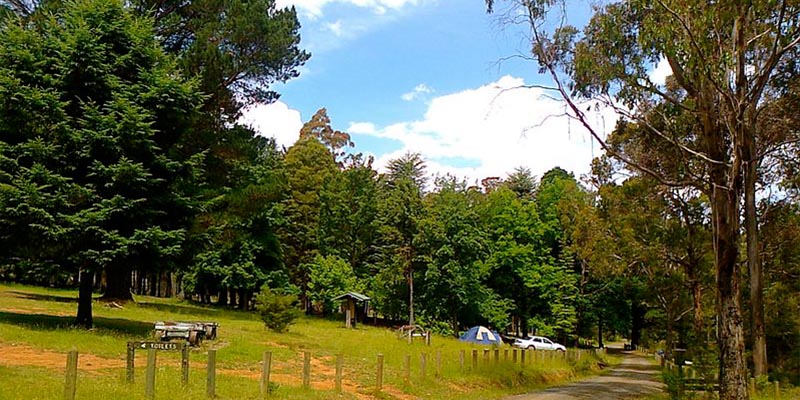 10. Ingar Campground
This is an amazing free campground in Blue Mountains National Park. Here you can swim in Ingar Creek or you can head out on a hike or go mountain biking. There are many lovely views here, and it is a heavenly, restful spot you won't soon forget. Be sure to bring your own drinking water.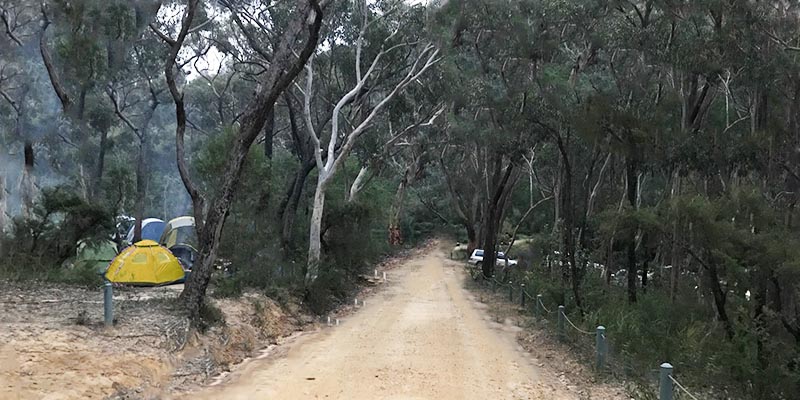 As you can see, camping in Australia can be quite economical when you are travelling in a motorhome or campervan hire. There are so many incredible free spots where you can set up camp, and this is not even a full list. It should however give you a great idea where to start planning your trip itinerary. When you save money on camping fees, that gives you more to spend on the rest of your trip. Be sure to call ahead so that you can book if necessary and check road conditions before you firm up your route. Enjoy camping in the grandeur of Australia's great outdoors for free!